Use These 5 Smart Tools to Save Time When You Are Gardening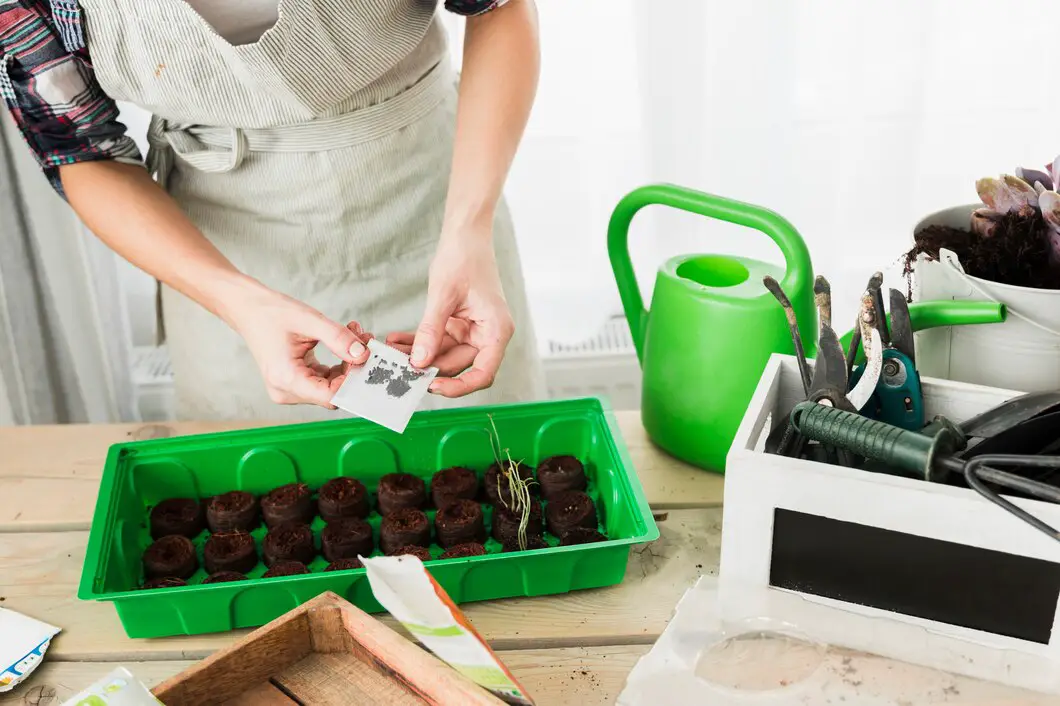 Gardening is something that should be relaxing for you, a leisure activity. But if you have spent a lot of time pulling out weeds, composting the soil, or harvesting them, then you know it's like a full-body workout. And that means sore muscles and cramps for a while.
What if I told you that you can find smart tools that will ease such a strain for you? Using these smart tools will make it more gardening more tolerable for you and keep you consistently active. You can still continue with your gardening passion with the help of these smart tools.
Since these are smart tools, you need a reliable Wi-Fi connection for your smart tools to work smoothly. In case you are not familiar, smart devices rely on a network connection to be able to carry out commands.
I recommend reaching out to Xfinity to sign up for a super-fast and reliable internet connection at affordable prices for managing your smart tools when you are gardening. You can also avail 24/7 Xfinity customer service.
Moving on, let's explore the 5 smart tools you can use to make the gardening experience easier for you:
Gardena Sileno Minimo Automatic Robotic Lawn Mower
This robotic mower is the best for smart lawn care, which uses streak-free technology to mow yards up to 5400 sq. ft. This smart tool can be managed through Auto-Schedule, Bluetooth EasyApp Control, and EasyConfig.
Rain or shine, you can relax in your backyard while the Sileno Minimo lawn mower cuts your grass while traversing through narrow spaces and tight corners.
It is battery-powered and can mow your garden for 70 minutes until it needs to be charged again. Also, you don't need to worry about collision because this robotic lawn mower has sensors that ensure that the motor operates within the specified boundary wire.
Eve Aqua
Eve Aqua is a battery-operated, weatherproof, and UV-resistant smart water controller (sprinkler or irrigation system) that you can activate through your iPhone.
You can set up a schedule in the Eve app, which will start watering your garden as scheduled without needing an internet connection. So even when you go on a vacation or don't wake up early on the weekends, the smart Eve Aqua tool can still water your garden as per its schedule.
Growerology Waterproof Seeding Heat Mat
You can use this gadget because it ensures better insulation; it warms the roots area up to 10-20 degrees Fahrenheit above the grow-room temperature. This warmth can then provide faster plant growth.
This heating mat is good for your plants and the seed-starting process as well as kombucha brewing, retile terrariums, etc. It also includes an insulation piece that can be placed under the heat mat to improve the heat mat's efficiency.
ECOWITT WH5360B Wireless Rain Gauge
Anyone who manages their garden should have a rain gauge. It is extremely useful for measuring the weather, especially this Wireless Rain Gauge.
Using this tool, you can monitor the rain condition in your garden or land with the 300ft/100m wireless transmission range. You can view the rain rate, rain event, and rainfall total of one hour to 24 hours as well as a daily, weekly, monthly, and yearly record. You can also turn on the rain alarm feature that lets you know the rain event, rate, temperature, and humidity level.
This is a pretty useful tool to keep to carry on gardening.
Kasa Outdoor Smart Plug
Water and electricity are not a good combo, which is why you need an outdoor plug for managing all your smart gardening tools. This is where Kasa Outdoor Smart Plug comes in. It works with a secured 2.4 GHz Wi-Fi network connection.
Connect this Kasa Outdoor Smart Plug to a single wall outlet outside and you get two additional power points. You can connect your smart garden tools or other electrical devices to this smart plug.
You can also turn off the smart plug or turn it on, set schedules, etc. all through your smartphone. Even voice commands from Alexa or Google Assistant work as well.
There you go; I have narrowed down the list of some of the best smart devices and gadgets you can take advantage of to keep your gardening hobby without tiring out. Using these tools can help you to save time and budget, especially the smart water controller which saves water even when you forget to turn it off.
All in all, these tools are definitely better than manually carrying out your gardening activities.