Transform Your Camper Van: Top 11 Interior Design Ideas for a Cozy and Functional Space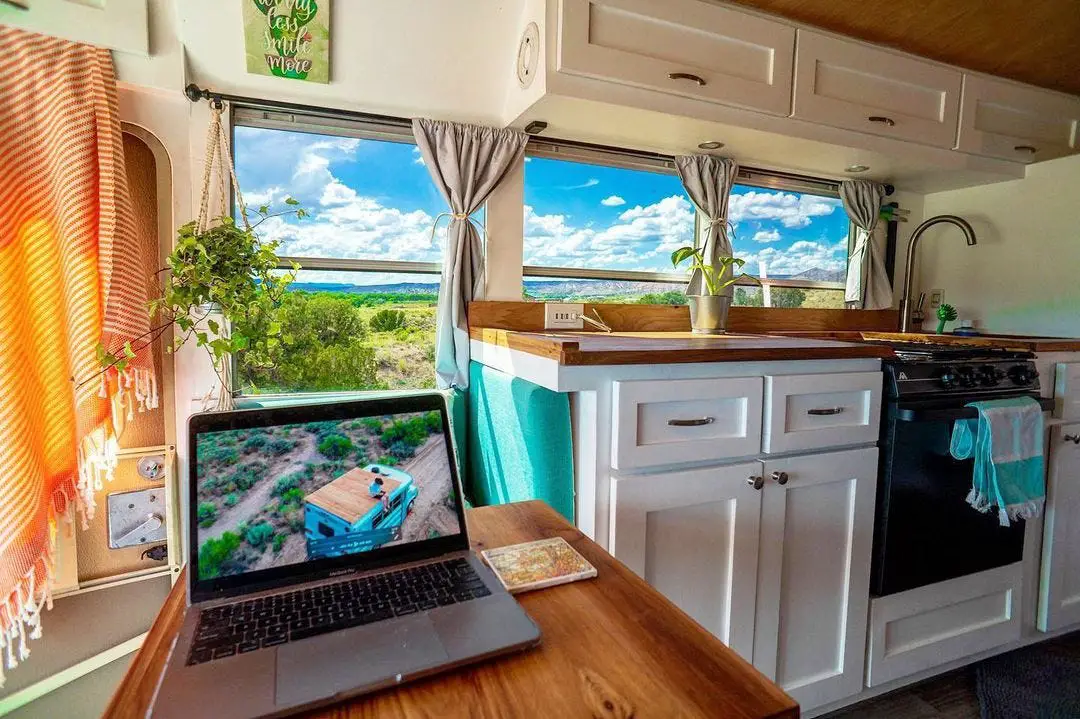 Are you thinking about taking a road trip or going camping in a camper van? The interior design of your camper van can have a significant impact on your overall driving experience. With limited space and functionality as priorities, it's critical to make the most of every square inch of your van.
We'll share our top 11 camper van interior design improvement ideas in this blog post to help you transform your space into a comfortable and functional home on wheels.
These ideas will help you create a cozy and inviting atmosphere for your travels, from maximizing storage to upgrading the bed and kitchen. So, let's get started and look at some interior design ideas for your camper van!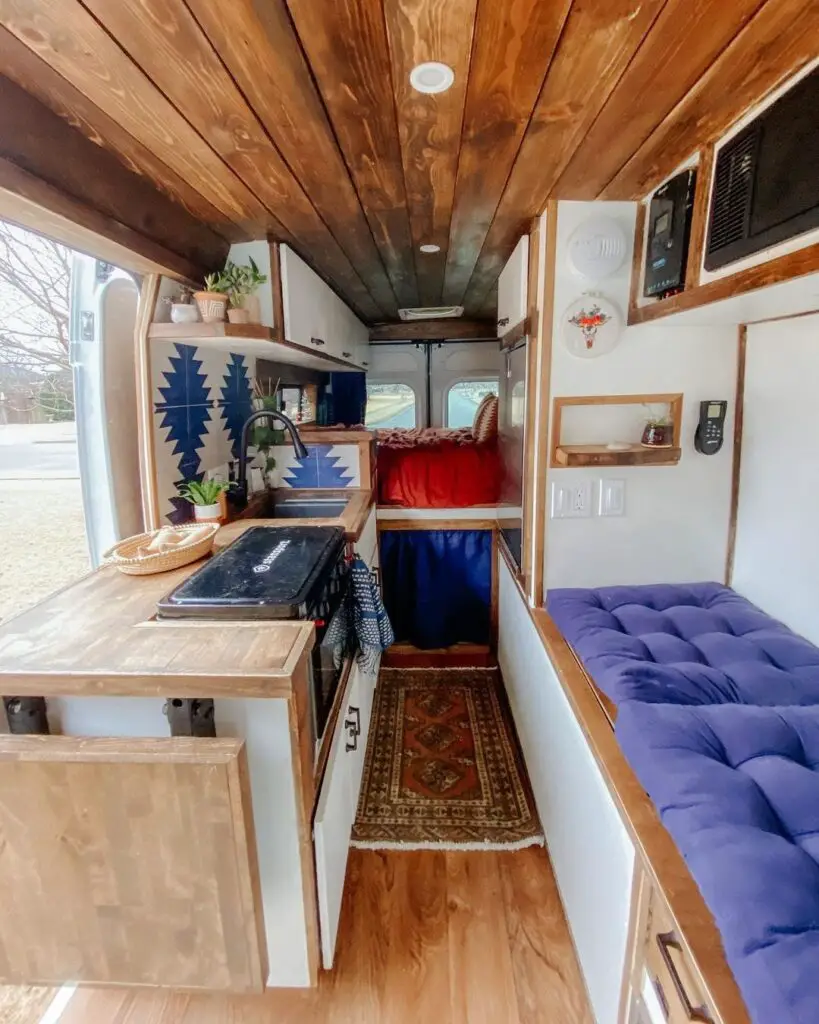 Maximize Storage
In a small space like a camper van, every inch of available storage space is critical. Consider taking advantage of vertical space by installing cabinets or shelving that extends all the way to the ceiling.
To keep items from sliding around while driving, use drawers instead of open shelving. Consider installing pull-out storage solutions to make items stored in the back of cabinets easier to access.
Upgrade the Bed
One of the most important features of a camper van is the bed, which provides a place to sleep and relax. For maximum comfort and support, consider upgrading to a memory foam or latex mattress.
To make more living space, look for a bed that can fold up or slide away during the day. To make the most of your space, consider installing under-bed storage.
Add Lighting
In a camper van, good lighting is essential for both functionality and creating a welcoming atmosphere. To provide bright, energy-efficient lighting, consider installing LED lights under cabinets or along the walls.
Dimmer switches can be used to adjust the lighting to the desired level of brightness. To create a cozy atmosphere, consider adding decorative lighting such as string lights or a reading lamp.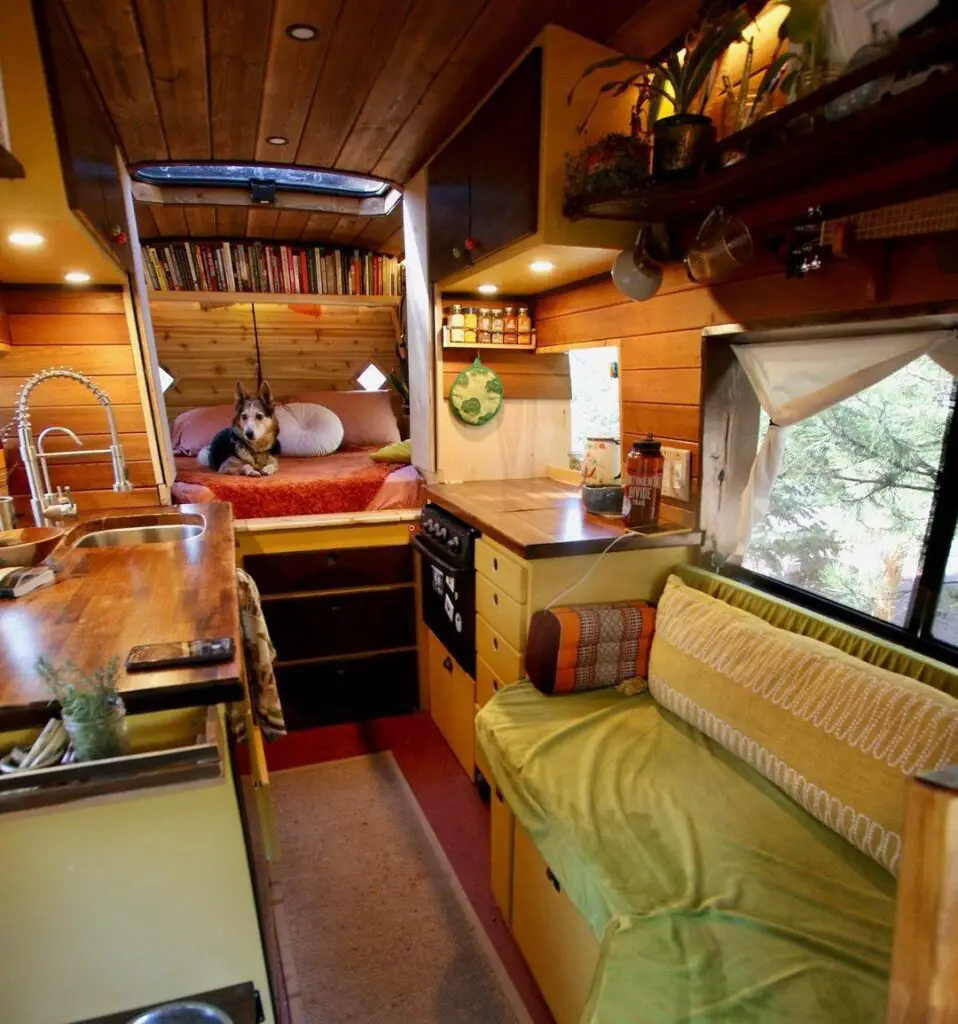 Use Multipurpose Furniture
Every piece of furniture in a small space must be functional and versatile. Look for furniture that can be used for both dining and working, such as a table that can be used for both.
Consider a bench seat that also serves as extra bedding or clothing storage. Look for furniture that can be moved or rearranged easily to make more space as needed.
Upgrade the Kitchen
Because the kitchen is often the heart of the camper van, it should be as functional and convenient as possible.
Consider a small refrigerator that meets your space and energy requirements. Look for a sink with a good faucet and a stove with a good ignition system. To keep everything organized and within reach, use magnetic spice racks and hanging storage.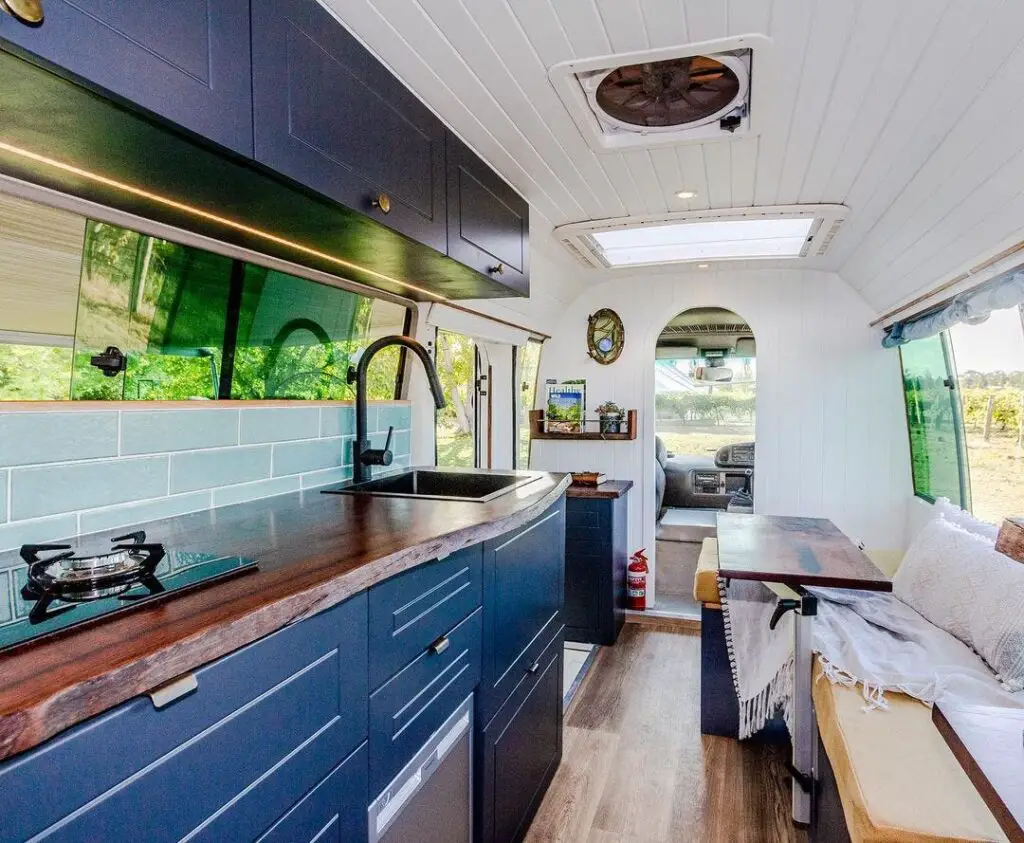 Install a Toilet
A toilet is a must-have feature in a camper van, but traditional options can be quite large. Consider a composting toilet, a self-contained system that separates liquid and solid waste and does not require a water connection.
Look for a toilet with a small footprint that meets your requirements and fits your budget. Make sure the area is properly ventilated to avoid odors and keep the air fresh.
Upgrade the Flooring
Because the flooring in a camper van is subject to a lot of wear and tear, it's critical to select a long-lasting and easy-to-clean option. Consider vinyl or laminate flooring, both of which are water-resistant and simple to install.
Look for flooring that is both slip-resistant and easy to clean. Consider adding a rug or floor mat for additional comfort and to assist in keeping the floors clean.
Use Space-Saving Accessories
Space-saving accessories can help you make the most of your camper van's limited space. Install hooks, organizers, and hanging storage to keep items off the floor and out of the way.
Suction cup hooks can be used to hang towels or utensils in the kitchen, and a shower caddy can be used to keep toiletries organized in the bathroom.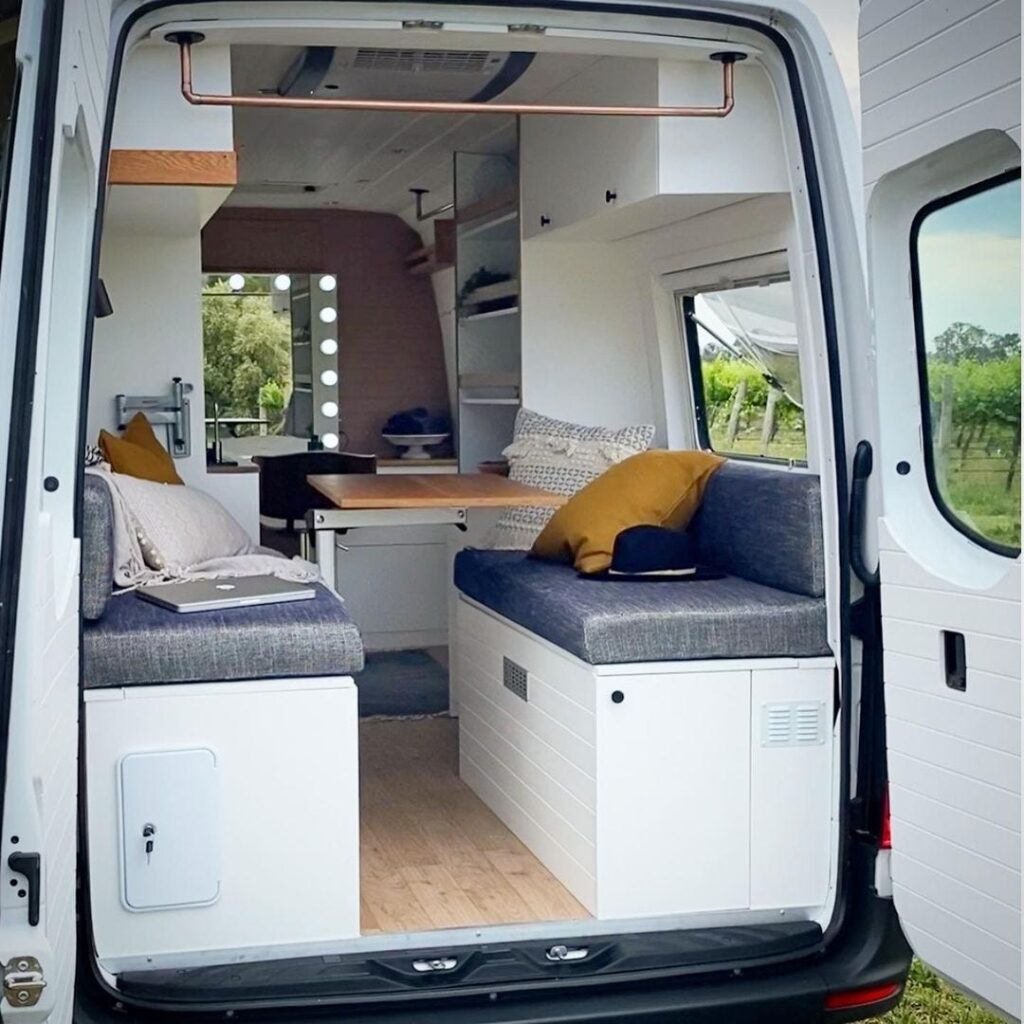 Add Insulation
Insulating your camper van can aid in temperature regulation and noise reduction. To keep the interior comfortable and quiet, consider adding insulation to the walls, ceiling, and floors.
To fill gaps and keep drafts out, use materials such as foam board insulation or spray foam insulation. This will make your camper van more comfortable in both hot and cold weather.
Create a Cozy Seating Area
A comfortable seating area can transform your camper van into a home away from home. Look for soft seating, such as a plush sofa or an armchair.
Throw pillows and blankets can be used to add extra comfort and a splash of color. To complete the cozy atmosphere, consider adding a small coffee table or side table.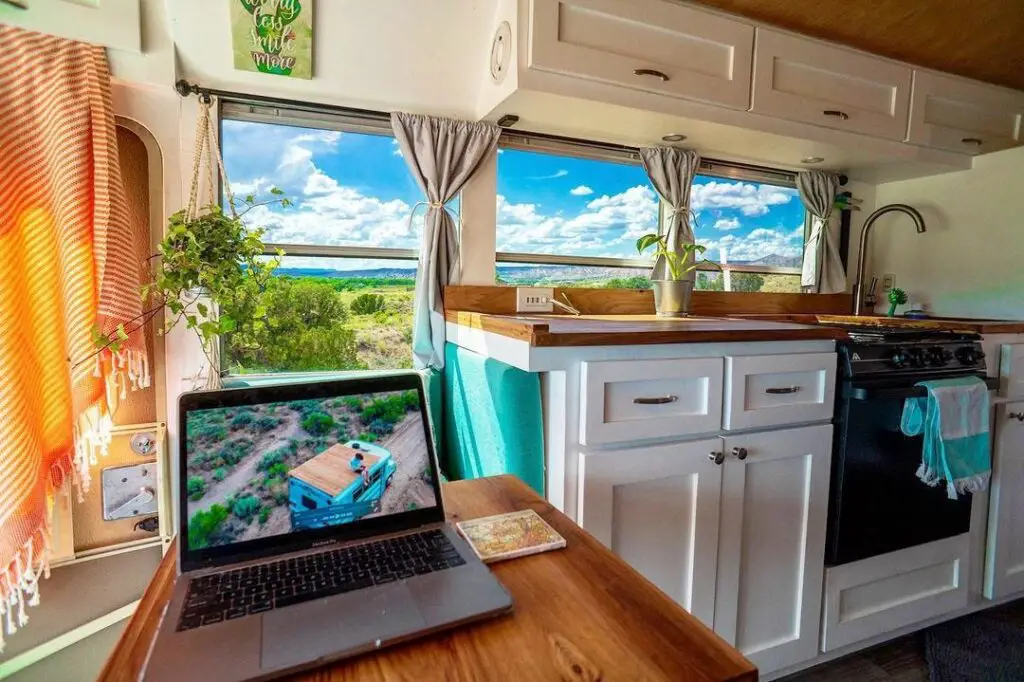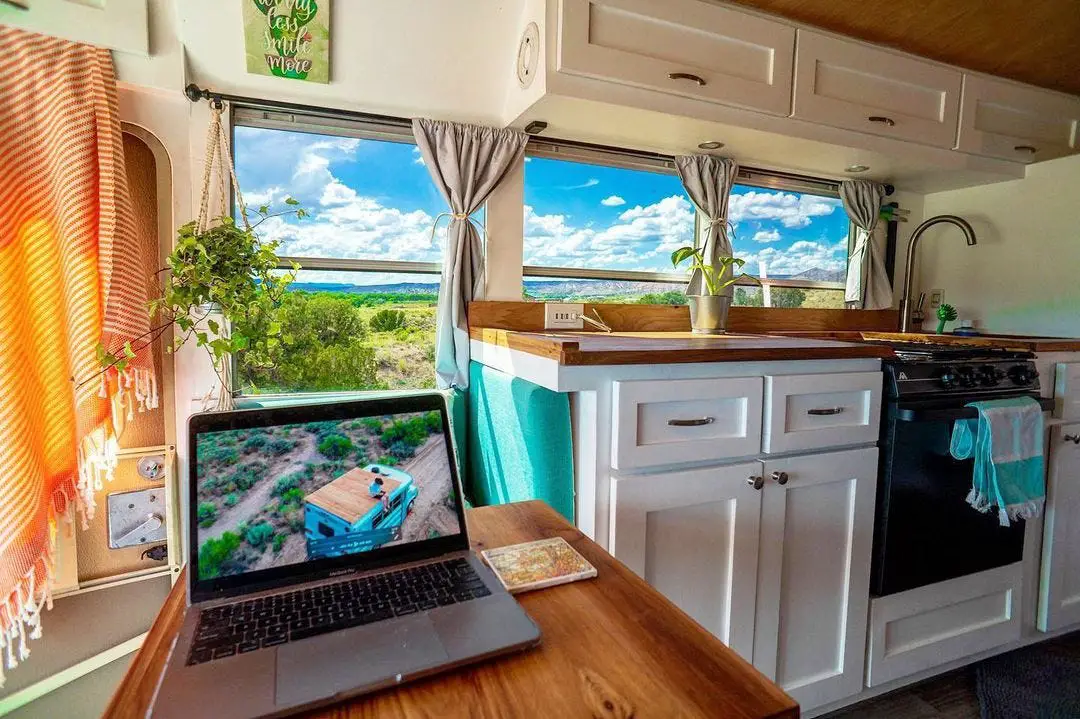 Add Personal Touches
Personalizing your camper van can help it feel more like your own. Consider displaying artwork or photos on the walls, or adding a plant or two for some greenery.
To keep items organized and add a splash of color, use decorative storage containers or baskets. Small touches like these can help transform your camper van into a cozy and inviting space that is uniquely yours.
SEE MORE: Here are 10 Amazing Camper Van Life Interiors, If You're Looking For Some Inspiration!