7 Ways to Transform Your Old House into a Showplace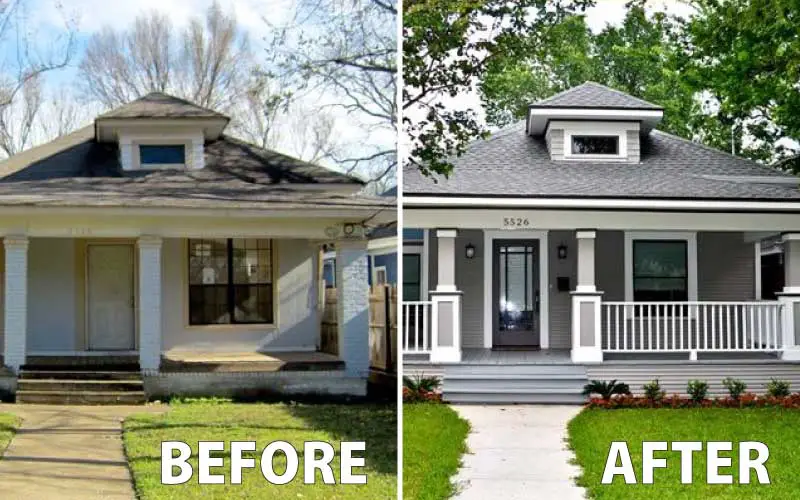 Imagine living in an old house with outdated décor and furniture. It's time to transform that place into a showplace! The best way to make your old house feel new again is by updating it with some modern features.
This blog post will give you 6 tips for how to transform an old, outdated home into a showplace that everyone will envy!
Change out the outdated appliances for modern ones
Older appliances have a dated look to them, so updating the ones in your house can give it a fresh new appearance. You don't always have to replace all of your appliances at once but if you choose to do so here are some things that you should consider when making this kind of transition.
In terms of cooking equipment, consider changing your older range and oven for a brand new one. This is great because you can get more modern cooking technology like induction burners, which use magnets to heat up your pots and pans instead of flames that are fed by gas or electricity.
Try to coordinate kitchen appliances and cabinets together if it is possible to do so. For example, your stove should match perfectly with your backsplash tiles as well as countertops if those are already installed in your kitchen.
Swap those old, worn couches and chairs with brand new furniture instead.
Old furniture makes your house look much older. So it is a good idea to change these items to something new.
It is easy to buy modern furniture that fits your house style. Another option you have, if you want to save some money, is to do it yourself with DIY Furniture projects. When you are creative and! dare to be different! then this will create a unique look in your home.
DIY furniture won't cost much and you can do it as a hobby. However, if you don't want to spend much time on it and still get a unique look then there are other options as well. For example, you can get modern furniture that looks DIY. This is a good option for busy people who want to save time and some money.
Add some nice details to your homes like new window treatments or modern art.
Paint the walls with light colors
If you want to get a feeling of space, paint the ceiling white. You can also choose light colors for furniture and decor pieces so that your home feels bright all around.
Light colors bounce the light, making a room look larger.
Dark furniture and decor pieces work well with light-colored walls because they contrast the brightness of the wall. A dark floor can also make a room feel more spacious. Using a dark front door or painting your front door a contrasting color makes a house look brighter from the outside as well.
Replace dated carpeting with hardwood floors
Removing dated carpets and installing new hardwood floors is not always easy, but it can be done by nearly anyone without too much trouble.
Before you begin, make sure that there is no water or other liquid on the floor. The wood floors should be screed to remove all of the old finish and any debris. It can be difficult to remove carpeting since water or moisture can damage the sub-floor.
When installing new hardwood floors, nails should be avoided since they can damage the new surface. Staples are a better option when it comes to anchoring down wood flooring boards.
Tile floors for a high-end appearance.
A tile floor adds a touch of modernism to any room, making it feel cleaner and more polished. However, tiles can also make the floor appear heavy and dark, especially in an older house with lower ceilings. If that is the case, you should consider a light color tile that features a glazed finish.
A glazed finish is when a transparent layer has been applied to ceramic tile, giving it a glossy sheen and protection. This finish, in turn, reflects light that hits its surface, which makes the room seem much brighter and larger than before.
This will give your house an elegant modern look right away.
Replace Wall Covering
Replace wall coverings and you'll be amazed how much this will refresh your home. The right choice of fabric will make your old walls come alive and bring new interest to rooms that once seemed tired and dull. If wall coverings are still in good condition, you can save yourself some money by simply draping an attractive fabric over the top of them.
Take wallpaper down carefully so as not to damage the underlying wall covering. This is a good time to have your walls examined for any patchy areas or other damage. If you have plaster walls, treat them with a sealer before papering over them so that the paper doesn't ooze and damage the wall when it gets wet.
Once everything is dry, cut lengthwise slits in the paper at the top and bottom of your wall. This will help you peel the paperback when it comes time to take it off later.
With a sponge, coat the backs of the wallpaper with white vinegar or diluted ammonia. This will make it easier for you to remove the paper once it's time to take it down.
Remake The Fireplace
A fireplace update can bring new life to an old place.
A brick fireplace is the focal point of many living rooms. It's often the first thing you see when you walk in, so it should be welcoming and cozy, not stuffy. But what if yours has lost its charm?
Here are few ways to update your fireplace,
Go for a fresh coat of paint – A crisp white fireplace will make the space feel clean and bright. If you have natural stone or brick, consider painting it to give the space a smoother look.
Makeover the mantle – An old stone fireplace is beautiful, but it can easily feel dated or misplaced in a modern home. A new wooden mantle can make all the difference, and you'll love how easy it is to install.
Add a little art – Hanging some cool framed art above the fireplace can instantly update it. Consider a few large pieces that really stand out, or maybe just one statement piece that draws your eye up. If your wall is painted black, then it's going to make whatever you hang there look even better!
It's not too late to get started on your own home transformation. Whether you are looking for a new paint color or flooring. When you are ready to make your home feel like a showplace, consider these 6 tips. What do you think about the idea of transforming your old house into one that shines? Let us know in the comments below.
Amazing DIY Home Organizing & Interior Design Hacks