Escape to Banyan Tree Nanjing: The Ultimate Destination for Harmonious Living with Nature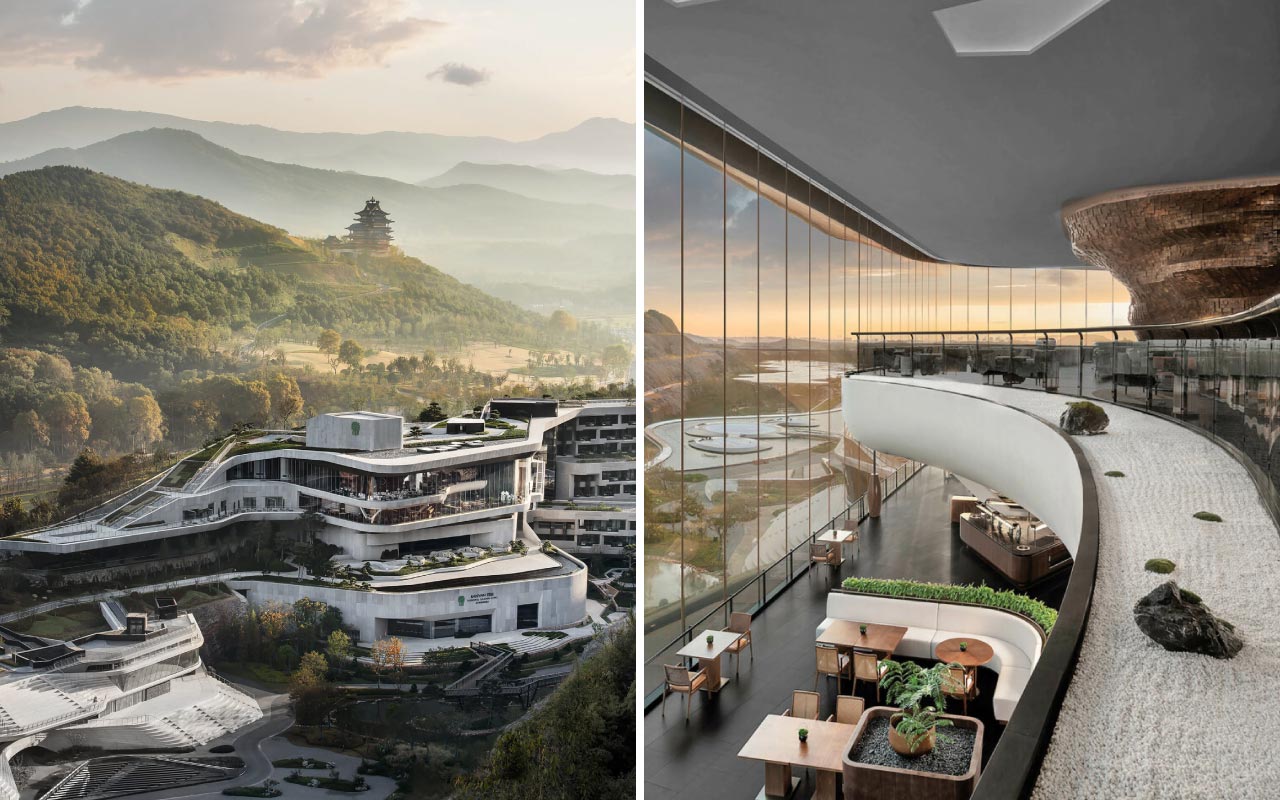 The Banyan Tree Nanjing is more than a place to stay; it is an immersive experience that encourages guests to reconnect with nature and find inner peace. Everything about this resort is designed to promote a harmonious coexistence between humans and the natural world, from the stunning architecture inspired by the banyan tree to the breathtaking natural scenery.
Massages, facials, and body scrubs are among the treatments available at the Banyan Tree Spa. Guests can also take yoga and meditation classes to help them find inner peace.
In this article, I'll explore the many features and benefits of Banyan Tree Nanjing, such as its commitment to sustainable practices, its variety of accommodations and amenities, and the numerous outdoor and indoor activities available.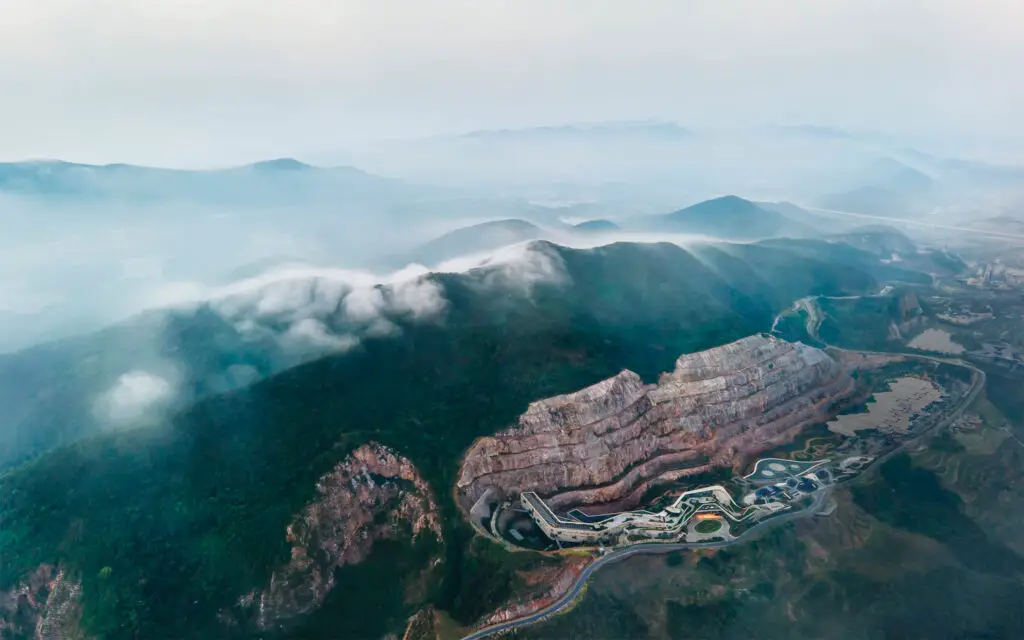 Banyan Tree Nanjing has something for everyone, whether you're looking for a romantic getaway, a family vacation, or a solo retreat. So come along with me as we embark on a journey of discovery and relaxation in one of the world's most unique and inspiring destinations.
Banyan Tree Nanjing: An Overview
As a travel enthusiast, I am always on the lookout for unique destinations that provide a harmonious living experience with nature. That's why I was drawn to the Banyan Tree Nanjing, a luxurious resort in China's Lishui District.
In this section, I will give you an overview of the resort, including its history and background, location and accessibility, accommodations and amenities, activities and attractions, and so on.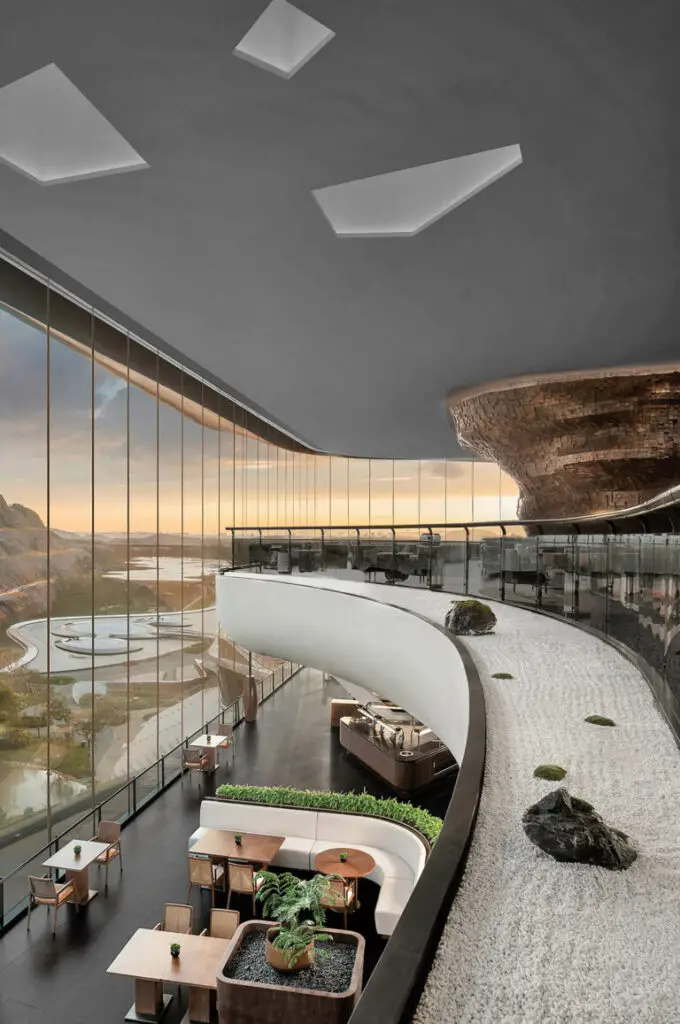 Banyan Tree Nanjing's History and Background
Nanjing is inspired by the banyan tree, which is a symbol of harmony and stability in Chinese culture. The architecture of the resort is designed to blend in with the natural environment, with each villa and suite offering breathtaking views of the mountains or lake.
Banyan Tree Nanjing is also committed to sustainability, with a variety of initiatives in place to reduce its environmental impact.
Accessibility and location
Banyan Tree Nanjing offers a tranquil and peaceful retreat for guests, nestled in lush forests and scenic lakes on the slopes of a mountain.
The resort is conveniently located near major transportation hubs such as Nanjing Lukou International Airport and Nanjing South Railway Station. Guests can use the resort's shuttle service or arrange private transportation.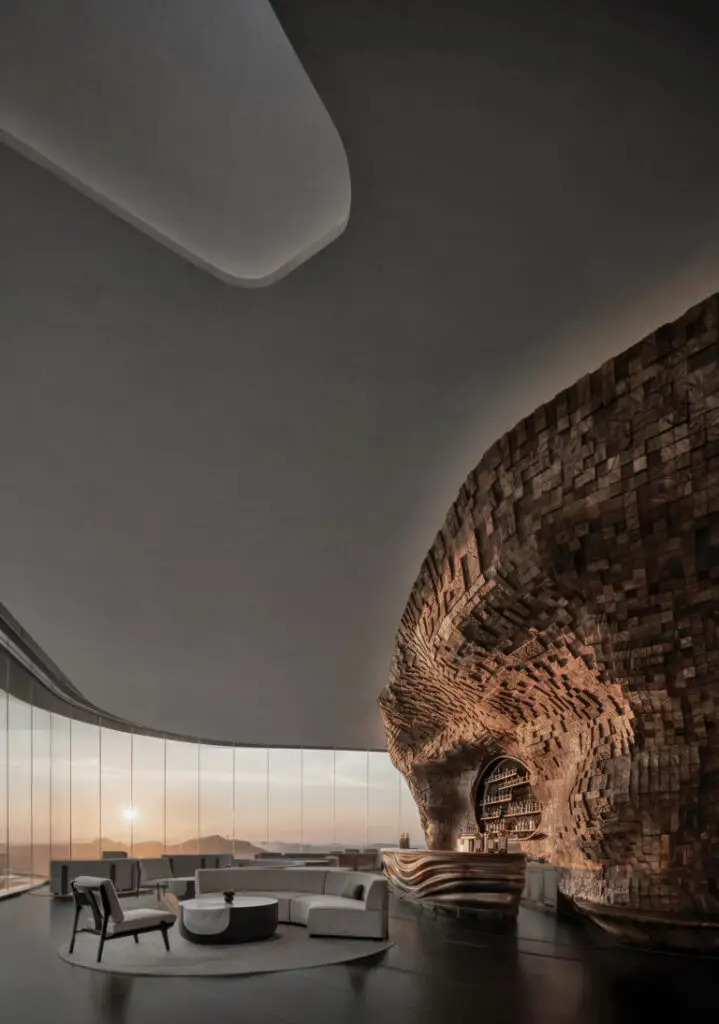 Facilities and services
Suites and villas
The Banyan Tree Nanjing provides a variety of luxurious accommodations, such as villas and suites. Each villa has its own garden and outdoor hot spring pool, while the suites have a private balcony with a jacuzzi.
The elegant furnishings, luxurious linens, and modern amenities demonstrate the resort's attention to detail.
Spa and wellness services
The spa and wellness facilities at the resort offer a variety of rejuvenating and relaxing experiences to guests.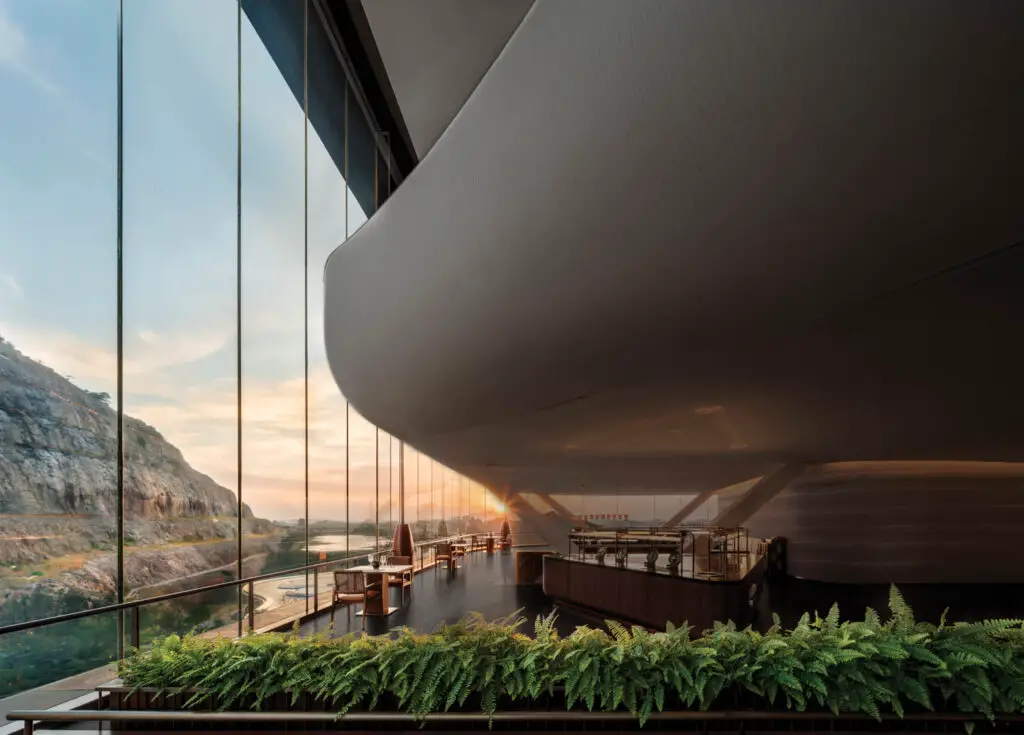 Options for dining
The dining options at Banyan Tree Nanjing are sure to please any foodie. The resort has four restaurants serving cuisine ranging from traditional Chinese dishes to international fare.
For a truly unique dining experience, guests can enjoy a private dinner in a bamboo forest.
Attractions and activities
Banyan Tree Nanjing has something to offer those looking for adventure or relaxation. Hiking and cycling tours, as well as traditional Chinese culture classes, are available for guests to explore the surrounding area.
Golf, tennis, and swimming are among the recreational activities available at the resort. For those who prefer to relax, the resort's library and art gallery are available.
likewise, Banyan Tree Nanjing provides a one-of-a-kind experience for anyone looking to escape to a natural living environment. Banyan Tree Nanjing is truly an ultimate destination, from its stunning architecture and luxurious accommodations to its commitment to sustainability and variety of activities and attractions.
Advanced Technologies Used in Banyan Tree Nanjing's Architecture
The buildings at the resort are designed to provide an immersive experience, with an emphasis on simplicity, harmony, and balance. Natural materials such as wood, stone, and bamboo are used throughout the interiors to create a warm and inviting atmosphere.
The architectural team behind Banyan Tree Nanjing incorporated advanced technologies to ensure the resort is environmentally friendly and sustainable.
Green roofs and walls on the resort's buildings help to insulate interior spaces and regulate temperature. The use of geothermal energy and solar panels ensures that the resort's energy consumption is minimized, as is the carbon footprint.
The use of a water-cooling system is one of the most impressive aspects of the resort's design. The system uses water from a nearby lake to cool the air conditioning system, significantly reducing the resort's energy consumption.
This innovative system not only reduces the resort's carbon footprint but also offers a one-of-a-kind guest experience. Natural ventilation, when combined with the water-cooling system, creates a comfortable and refreshing indoor environment for guests.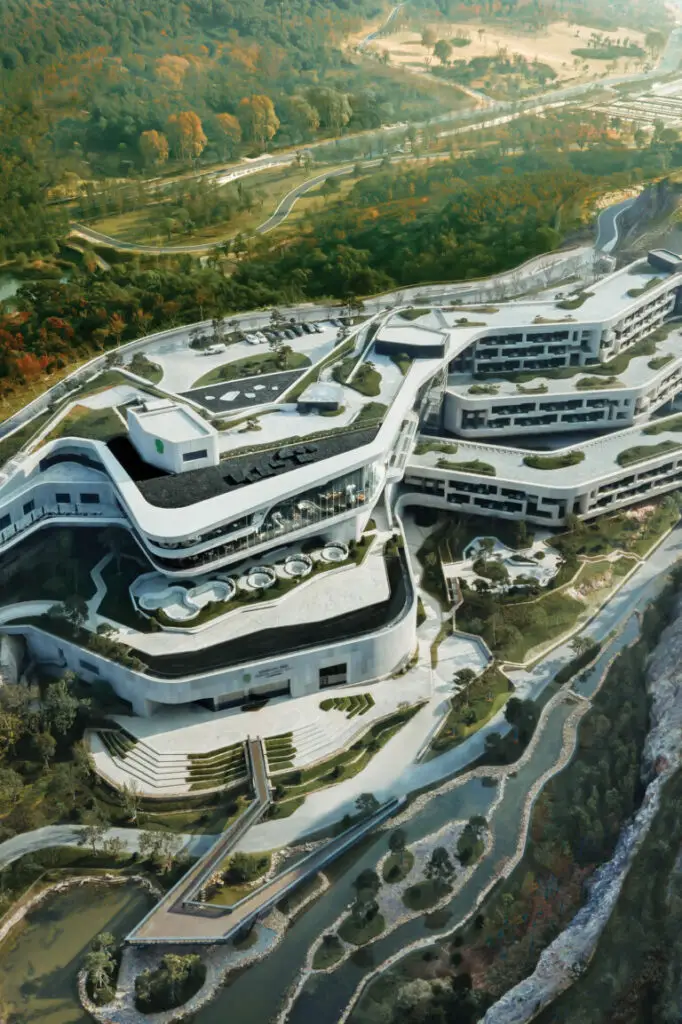 The Concept of Harmonious Living with Nature
Harmonious living with nature is a way of life that involves living in balance with nature. It is a philosophy that acknowledges the interconnectedness of all living things as well as the need for humans to live in harmony with their surroundings. This concept promotes responsibility for the environment and the preservation of natural resources.
Benefits of Harmonious Living with Nature
Living in harmony with nature has several advantages. Improved mental and physical health is one of the primary advantages. Spending time in nature has been shown in studies to reduce stress, improve mood, and boost the immune system.
Furthermore, living sustainably has significant environmental benefits, such as lowering carbon emissions and preserving natural habitats.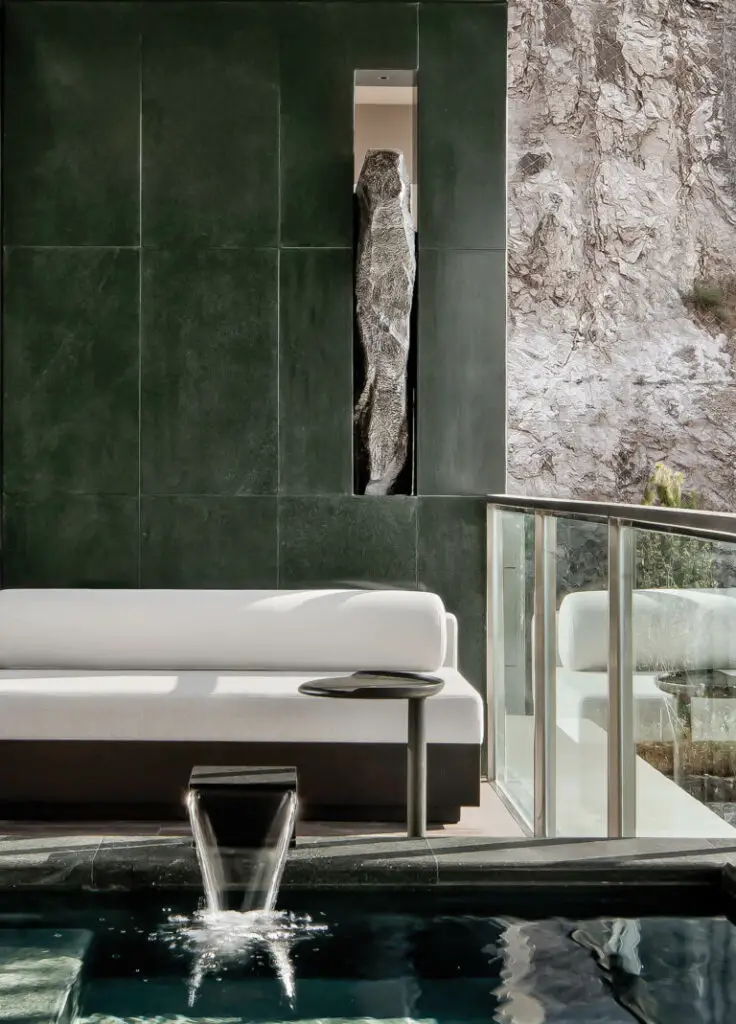 Banyan Tree Nanjing's Commitment to Harmonious Living with Nature
Banyan Tree Nanjing is dedicated to promoting nature-friendly living. Their sustainable practices and initiatives include lowering water and energy consumption, reducing waste production, and assisting the local community.
The nature-inspired design and architecture also reflect their commitment to environmental preservation. The villas and suites are designed to blend in with the surrounding landscape, and the spa and wellness facilities use natural materials and elements.
Exploring Nature at Banyan Tree Nanjing
The surrounding environment and natural attractions
Banyan Tree Nanjing is located in Jiangning, a beautiful region known for its rich history, culture, and scenic landscapes.
The resort is surrounded by lush forests, crystal-clear lakes, and scenic mountains, providing a truly immersive natural experience. The nearby Qixia Mountain is a popular hiking and nature destination, with stunning views of the surrounding area.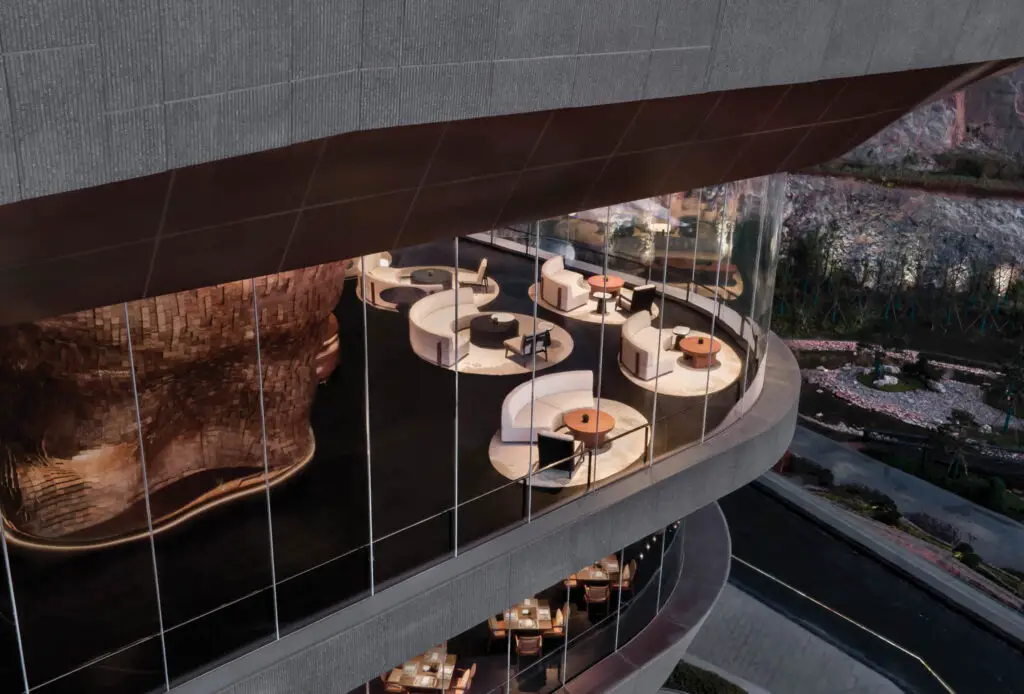 Outdoor activities and experiences
Hiking and nature walks, cycling tours, and tea ceremonies are just a few of the outdoor activities and experiences available at Banyan Tree Nanjing.
The resort provides guided tours and excursions to nearby attractions like Purple Mountain Scenic Area and Xuanwu Lake.
Cycling tours are a great way to see the sights and breathe in some fresh air. The tea ceremony is a traditional Chinese practice that allows guests to immerse themselves in the culture while also enjoying the peaceful ambiance of nature.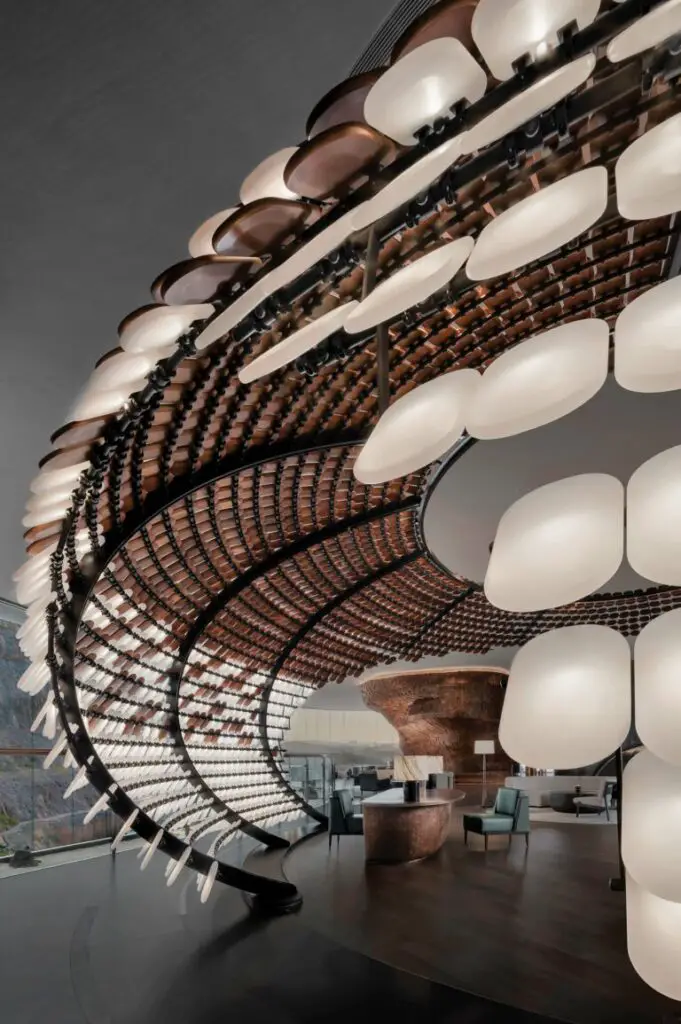 Indoor activities and experiences
Indoor activities are also available at the resort for those who prefer them. The award-winning Banyan Tree Spa, which offers a variety of treatments and therapies inspired by traditional Asian healing techniques, is a great place for guests to relax and rejuvenate.
There are also cooking classes and culinary experiences available, where guests can learn to prepare authentic Chinese dishes using fresh and locally sourced ingredients.
Yoga and meditation classes are held in the resort's beautiful outdoor settings, providing a truly peaceful and immersive experience in nature.
Overall, Banyan Tree Nanjing is an ideal destination for those seeking to escape the hustle and bustle of city life and immerse themselves in nature's beauty and tranquility.
Guests can truly unwind and recharge while enjoying the stunning natural surroundings through a diverse range of activities and experiences.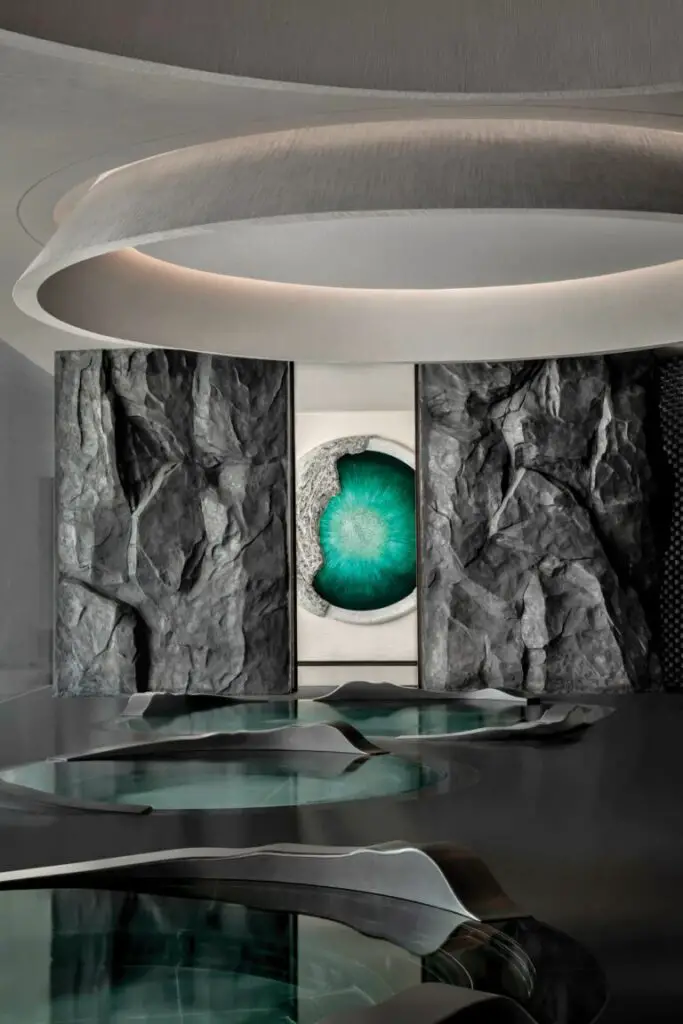 Finally, the Banyan Tree Nanjing Garden Expo is an outstanding example of how sustainable development can be achieved in an urban setting. The creation presents a model for sustainable living that can be duplicated internationally by establishing a symbiotic link between humans and nature.
Throughout the world, there are so many unbelievable constructions. If you are more curious, here are the 31 Most Amazing And Unusual Buildings from around the World.
Banyan Tree Nanjing Garden Expo, with its emphasis on sustainability, community development, and the preservation of natural habitats, is not only a beautiful and distinctive development, but also a light of hope for the future of sustainable living.
Interiors by Cheng Chung Design | Photography: Wang Ting, Copyright Owner – CCD