22 Narrow Houses: Innovative Architectural Wonders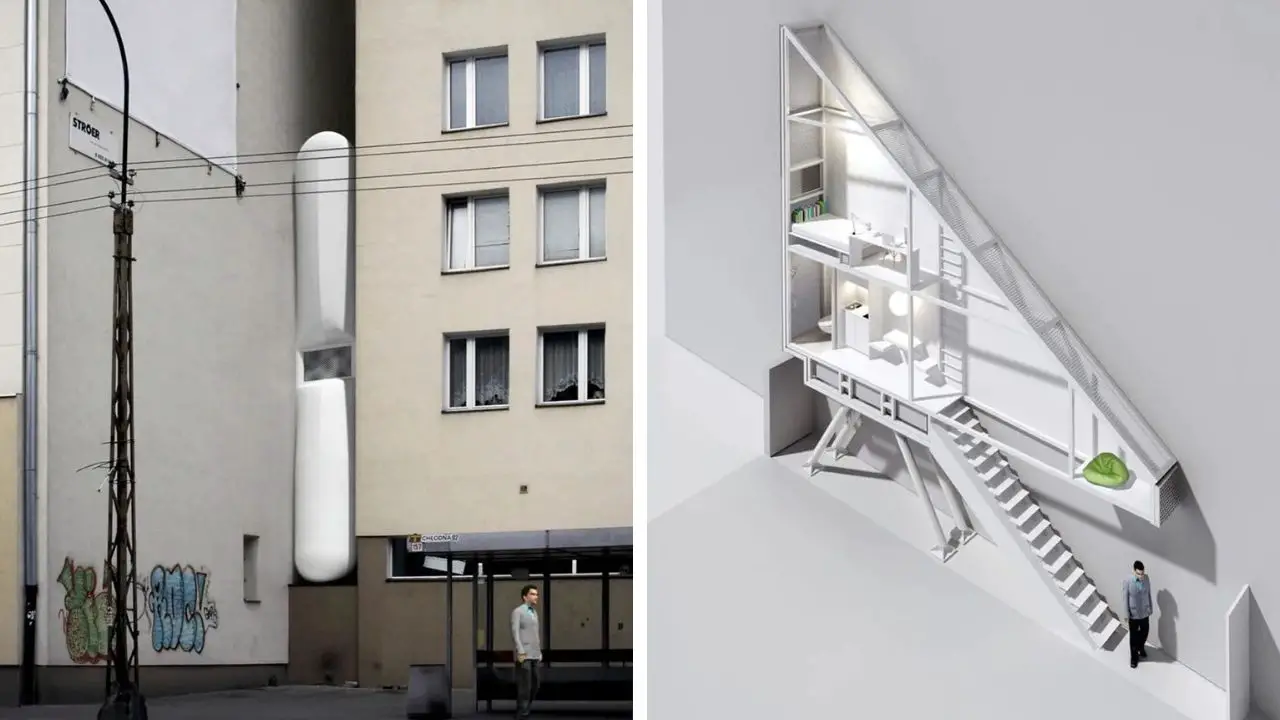 In the realm of modern architecture, a remarkable trend is on the rise – the fascination with skinny houses. These slender marvels, born out of necessity in densely populated urban areas, are capturing hearts worldwide with their unique charm and efficient use of space.
In this article, we delve into the captivating world of narrow houses, shedding light on their ingenious designs, and how architects have defied spatial constraints to create truly inspiring living spaces.
The Keret House – Jakub Szczesny
Polish architect Jakub Szczesny achieved architectural notoriety by crafting what is deemed the narrowest house on Earth – the Keret House. Its astounding dimensions, measuring just 152 centimeters across at its widest point, defy conventional notions of livable space.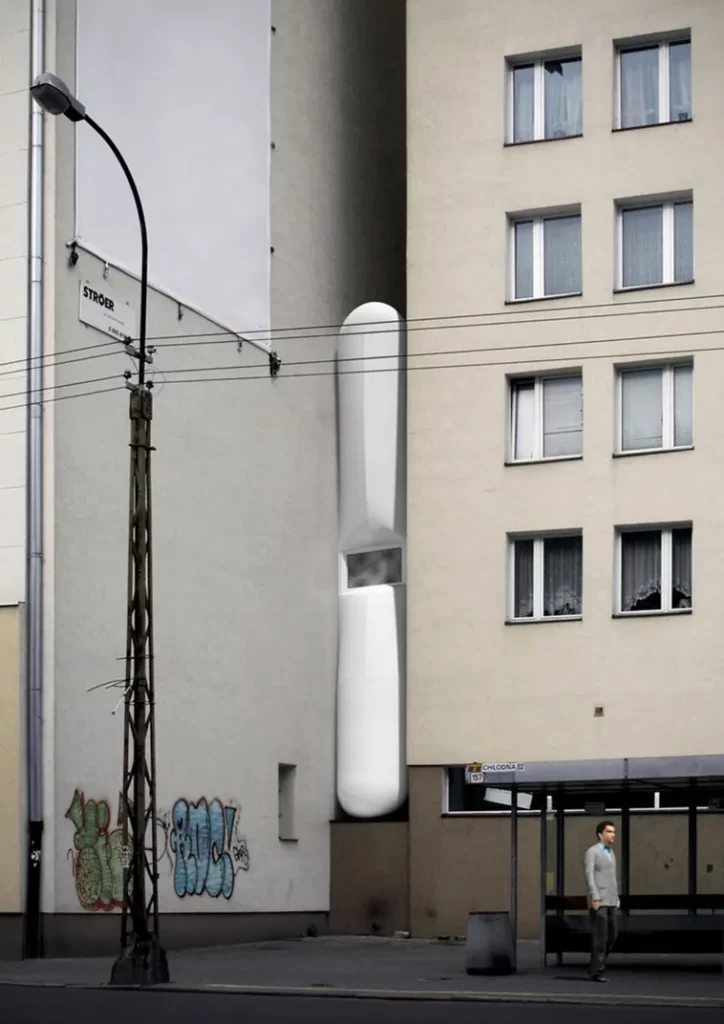 This architectural masterpiece stands as an artful insertion wedged between two pre-existing buildings, making the most of an incredibly limited footprint.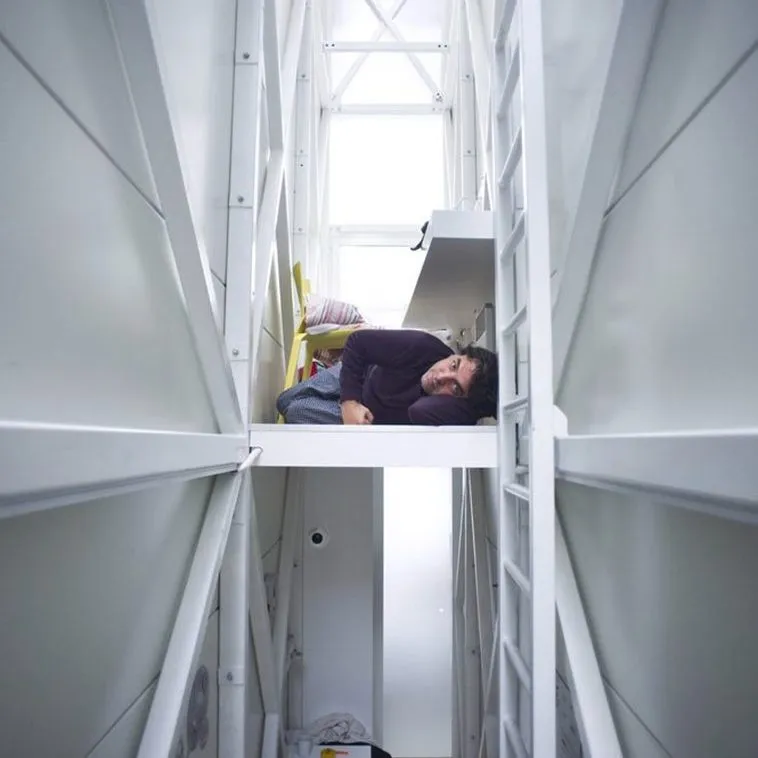 A Home for the Traveling Writer
While its exterior dimensions are astonishing, the Keret House is far from a mere curiosity. This slender abode, measuring a mere 92 centimeters (3.02 feet) at its narrowest and 152 centimeters (4.99 feet) at its widest, ingeniously packs in the essentials of a modern home.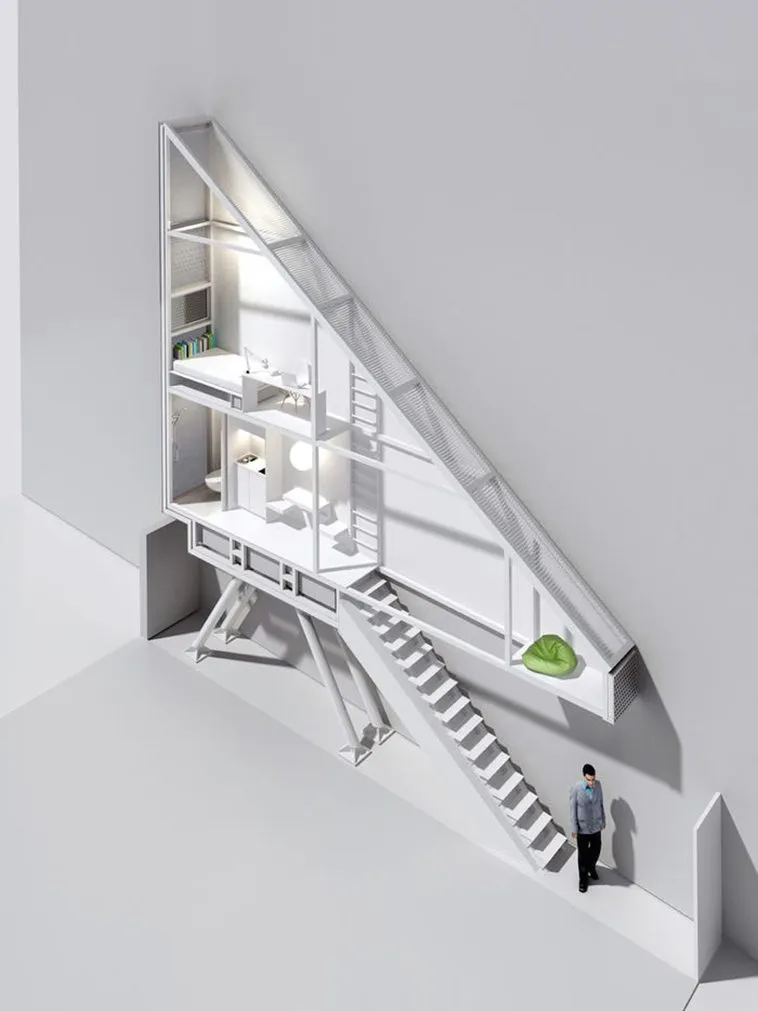 Spanning three compact floors, it seamlessly accommodates a bedroom, a bathroom, a kitchen, and even a two-beverage refrigerator, all within its snug 46-square-foot floor plan.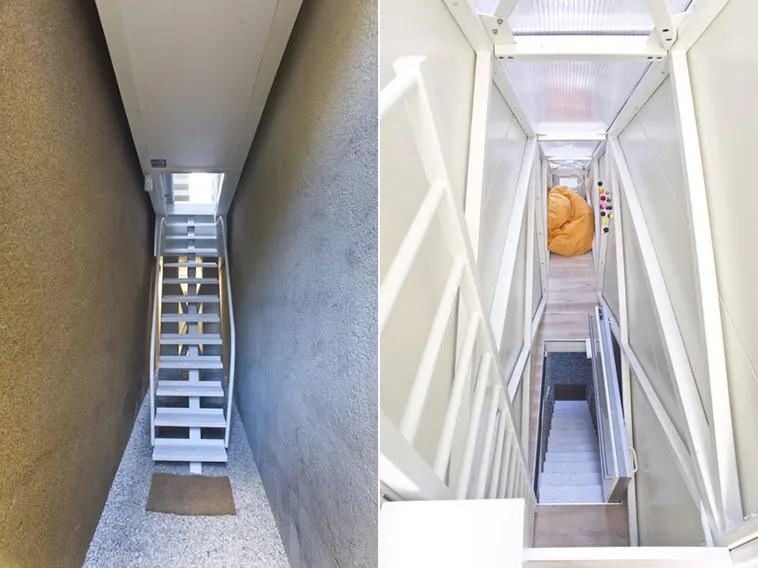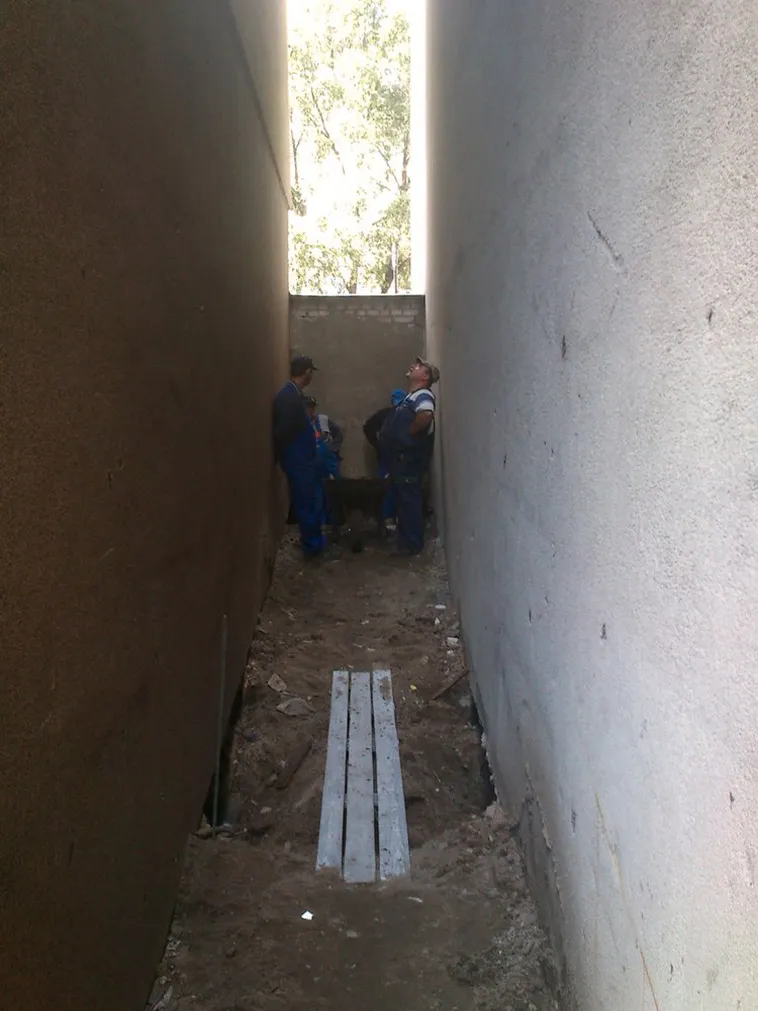 A Global Icon
In 2019, the Keret House earned its place among the world's most iconic residences.
It was bestowed with the honor of inclusion in a prestigious list of international projects by the esteemed architecture portal Iconic Houses.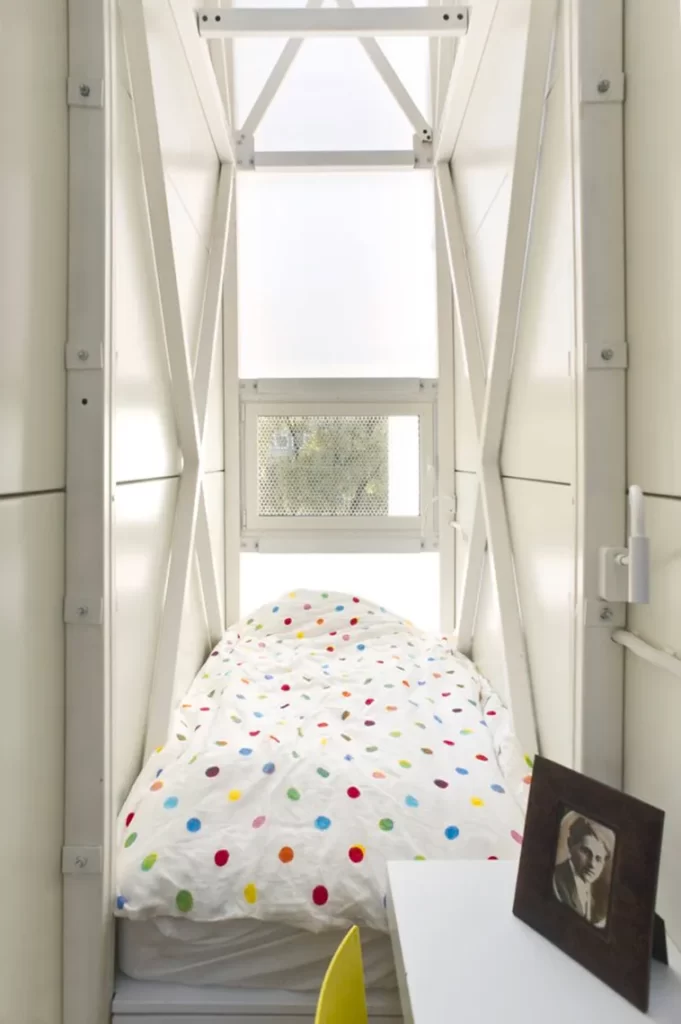 This recognition underscores its status as a triumph of architectural innovation and a testament to the possibilities of optimizing limited urban space.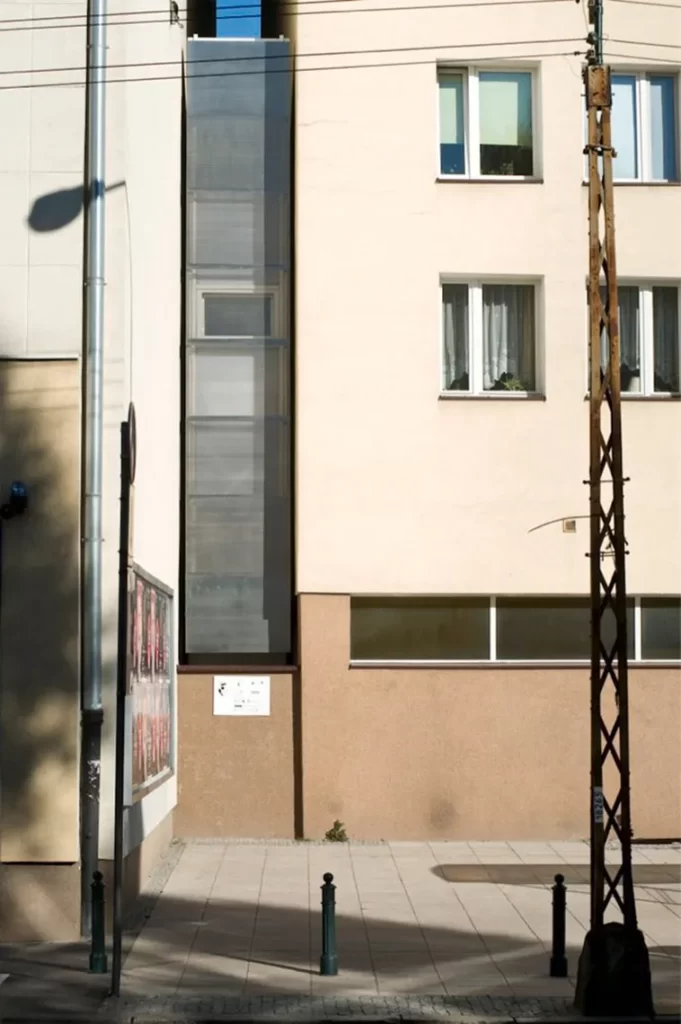 House in Nada – FujiwaraMuro Architects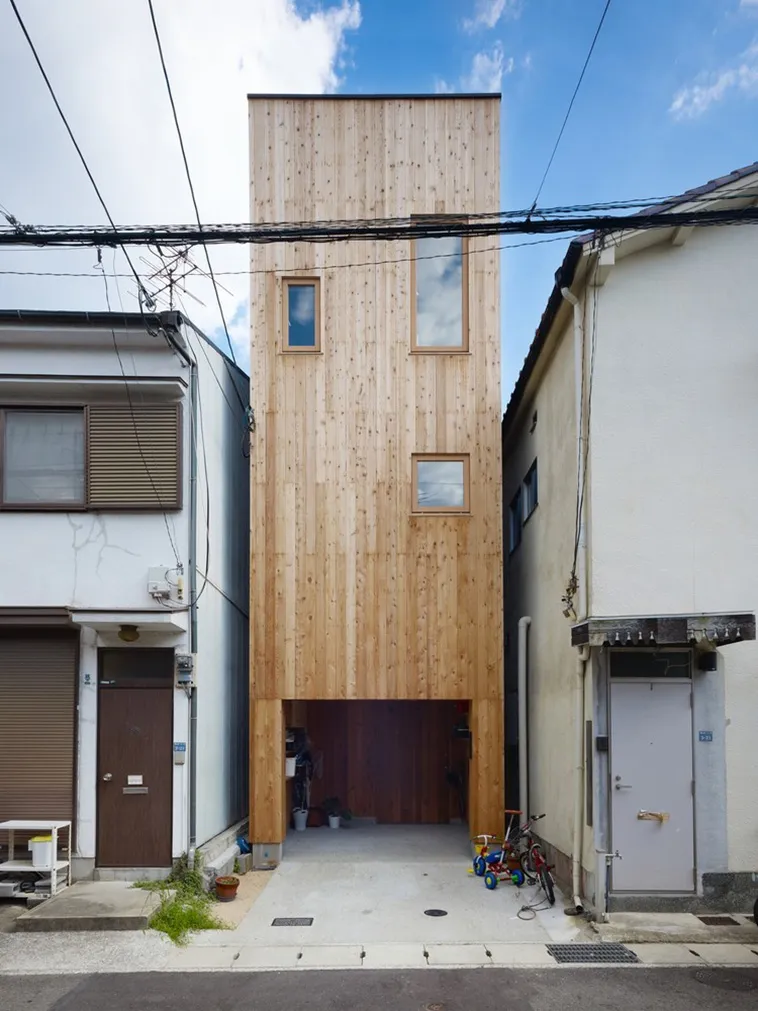 The House in Nada, designed by FujiwaraMuro Architects, stands as another compelling testament to the ingenuity of narrow house design.
This residence is a harmonious blend of form and function, showcasing how less can truly be more.
Lucky Drops – Atelier Tekuto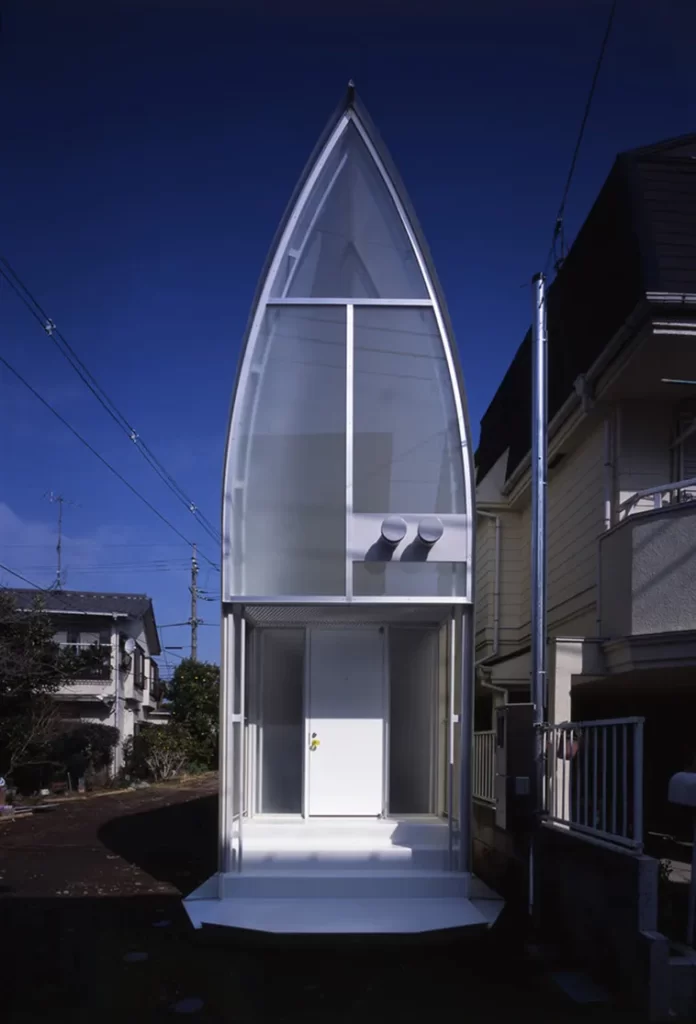 Lucky Drops, a creation by Atelier Tekuto, challenges the boundaries of conventional housing.
Its sleek, minimalist design and thoughtful use of space redefine modern urban living, setting a new standard for compact yet comfortable residences.
Blemen House – Blemen Architects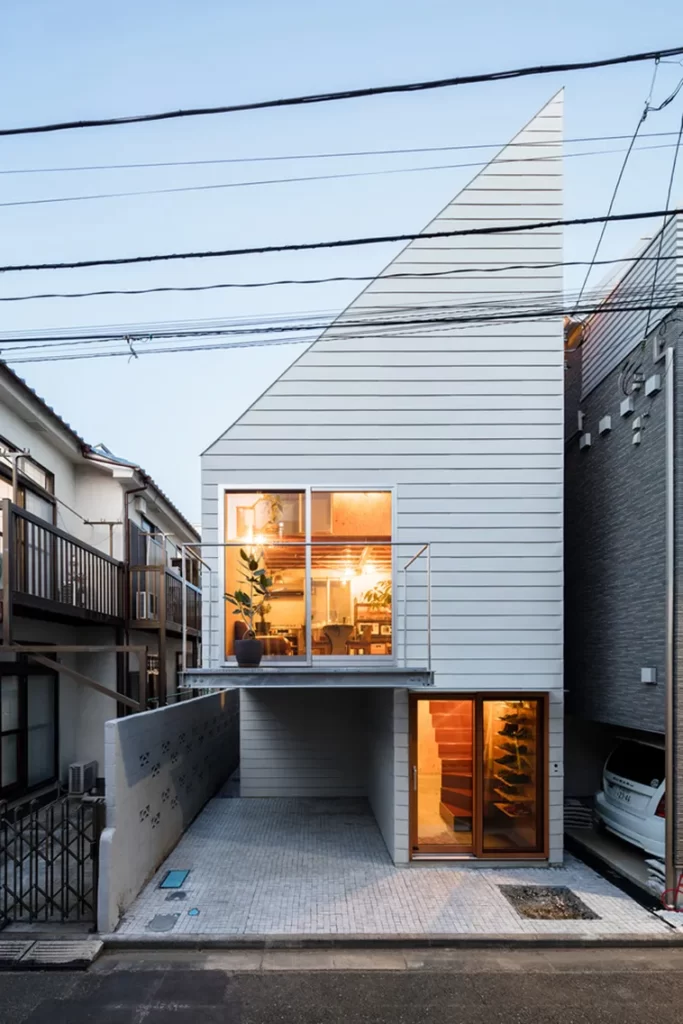 Blemen House, a creation of Blemen Architects, is a prime example of how narrow houses can be aesthetically pleasing while maximizing functionality.
Its innovative design showcases the potential to create a striking architectural statement even within the constraints of limited space.
The Acute House – OOF! architecture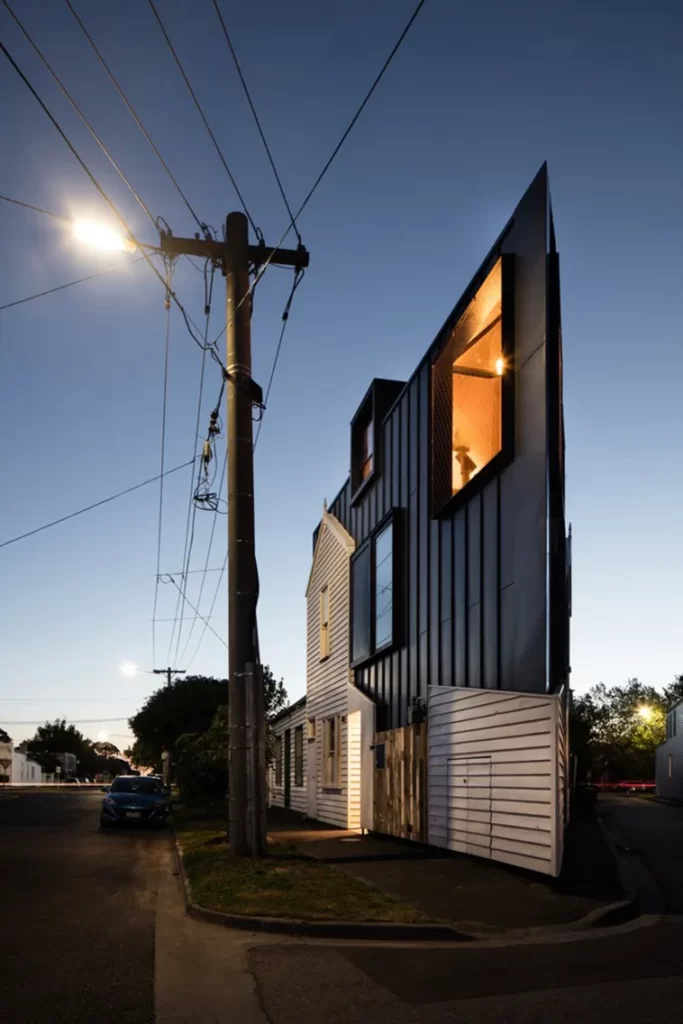 The Acute House, a creation of OOF! architecture, is a testament to utilizing every inch of space with precision. This narrow gem in Melbourne, Australia, stands out with its striking angular design.
Its verticality maximizes space, creating a functional and visually captivating residence. The innovative use of materials and geometric shapes sets it apart.
Junsei House – Suyama Peterson Deguchi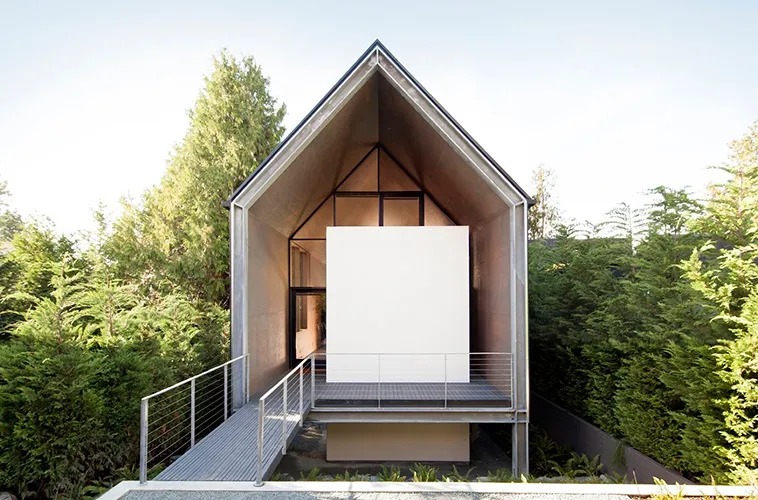 Suyama Peterson Deguchi's Junsei House in Seattle exemplifies the fusion of nature and architecture. This narrow home seamlessly integrates with its lush surroundings.
Large windows provide panoramic views, blurring the lines between indoor and outdoor spaces. It's a testament to the harmony between nature and design.
Surry Hills House – Benn & Penna Architecture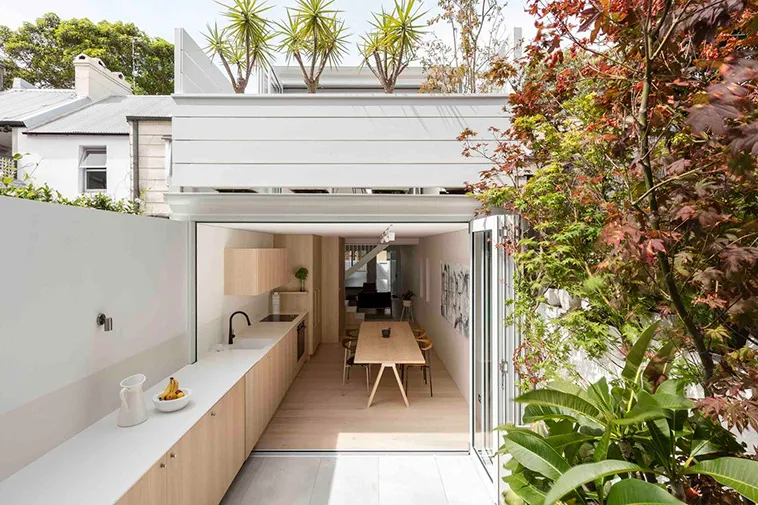 Benn & Penna Architecture's Surry Hills House in Sydney is a masterclass in urban living. Despite its narrow footprint, this home showcases a fluid and open interior.
A central courtyard bathes the interiors in natural light, creating a sense of spaciousness. It's a lesson in crafting vibrant, livable spaces within confined dimensions.
Les Tiennes Marcel – Mohamed Omaïs & Olivia Gomes architects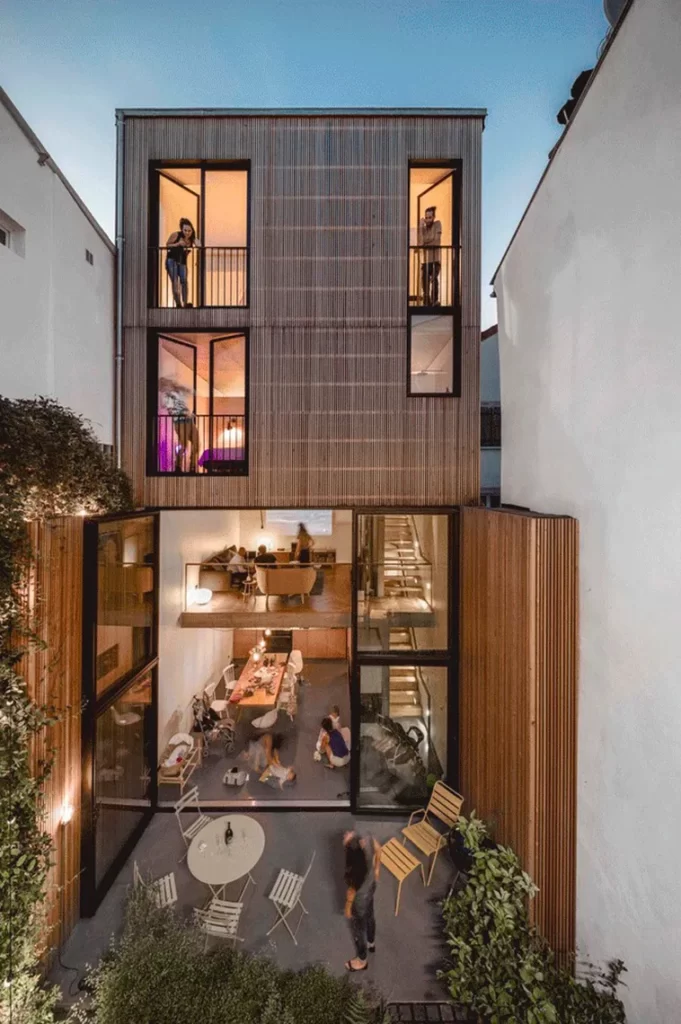 Les Tiennes Marcel in Paris, a creation by Mohamed Omaïs & Olivia Gomes architects, redefines the concept of vertical living.
This narrow townhouse stands tall and elegant, maximizing every floor. Its minimalist aesthetic and clever layout offer a modern urban lifestyle with style.
House H – HAO Design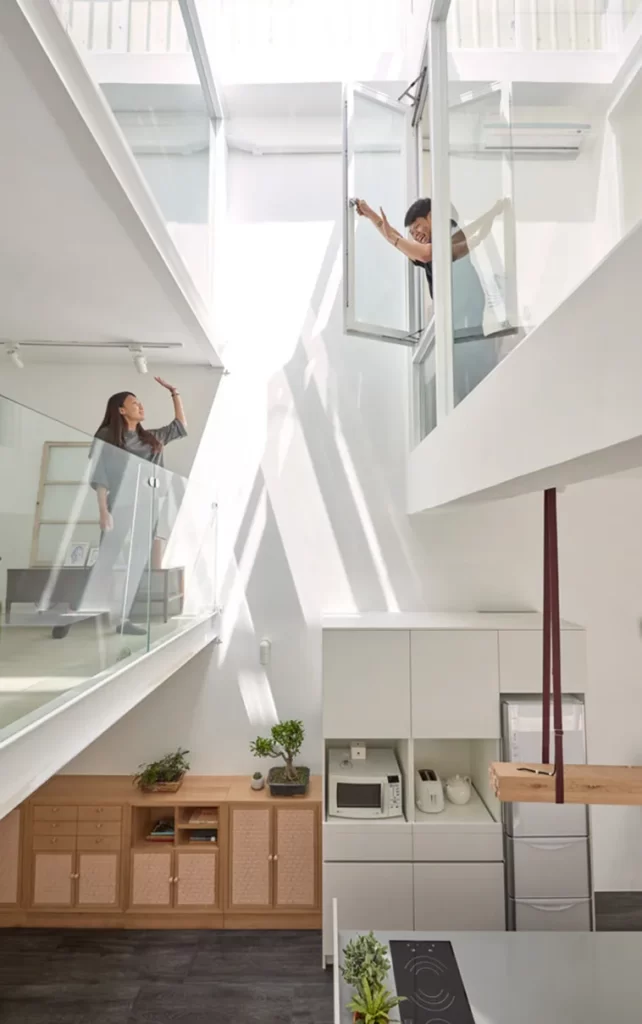 House H by HAO Design in Taiwan demonstrates the power of simplicity. This narrow residence embodies minimalism, featuring clean lines and an open-plan layout.
It's an ode to the elegance of simplicity and showcases how less can indeed be more.
Stacking green – Vo Trong Nghia Architects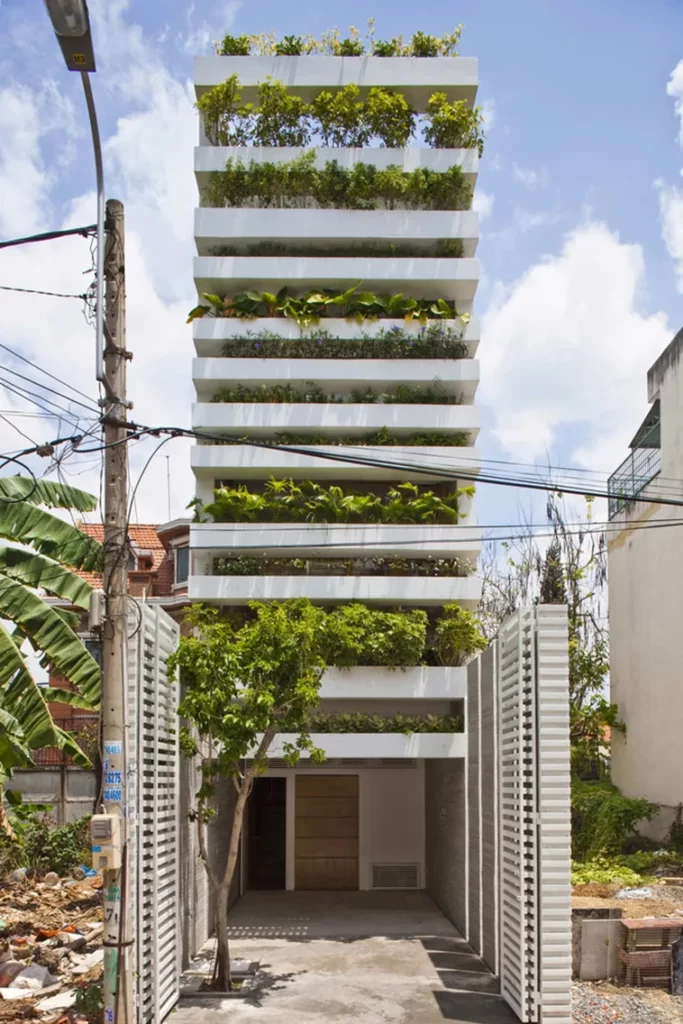 Vo Trong Nghia Architects' Stacking Green in Vietnam is an ode to sustainable living in tight spaces. This narrow home incorporates vertical gardens on multiple levels, creating a green oasis within the city.
It's a prime example of how eco-conscious design can transform limited spaces.
Saigon House – a21studio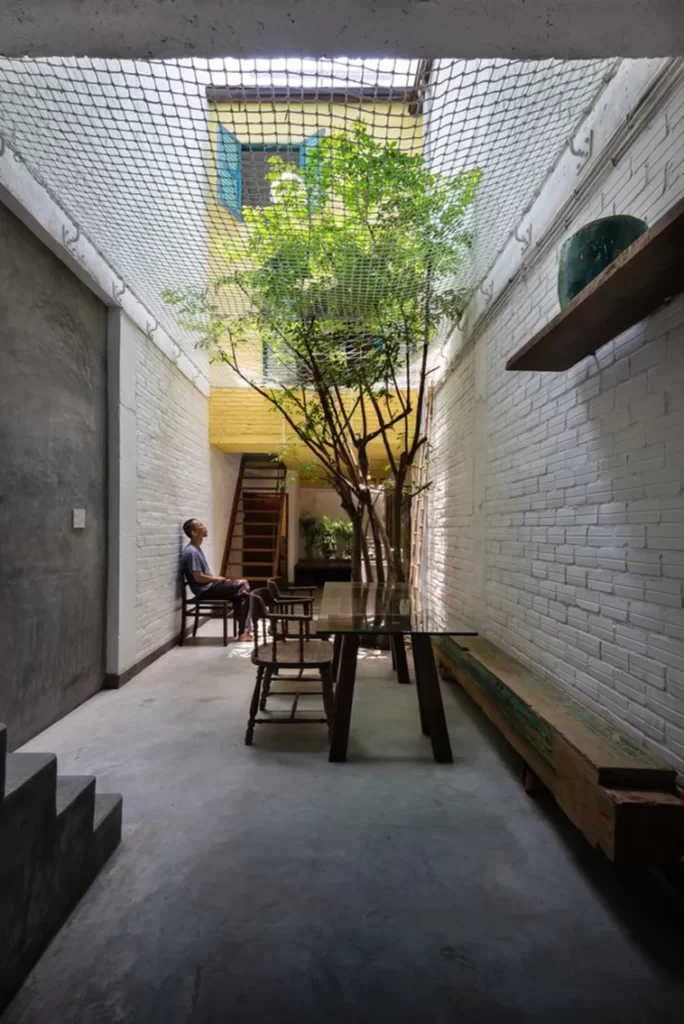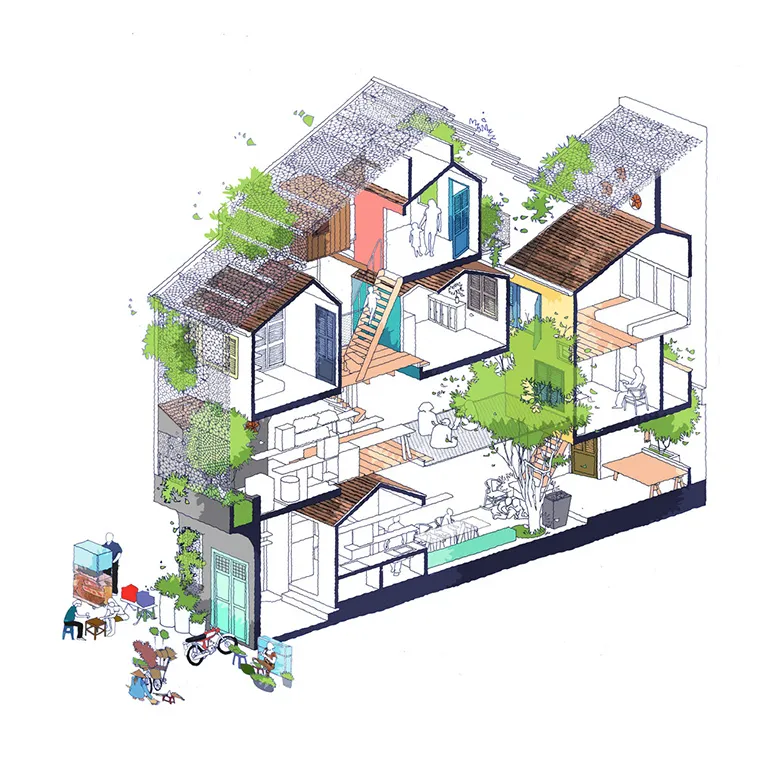 Saigon House by a21studio is a testament to reimagining traditional Vietnamese architecture in a narrow urban context.
Its blend of traditional and contemporary elements showcases how cultural heritage can thrive within modern settings.
Grangegorman Residence – ODOS architects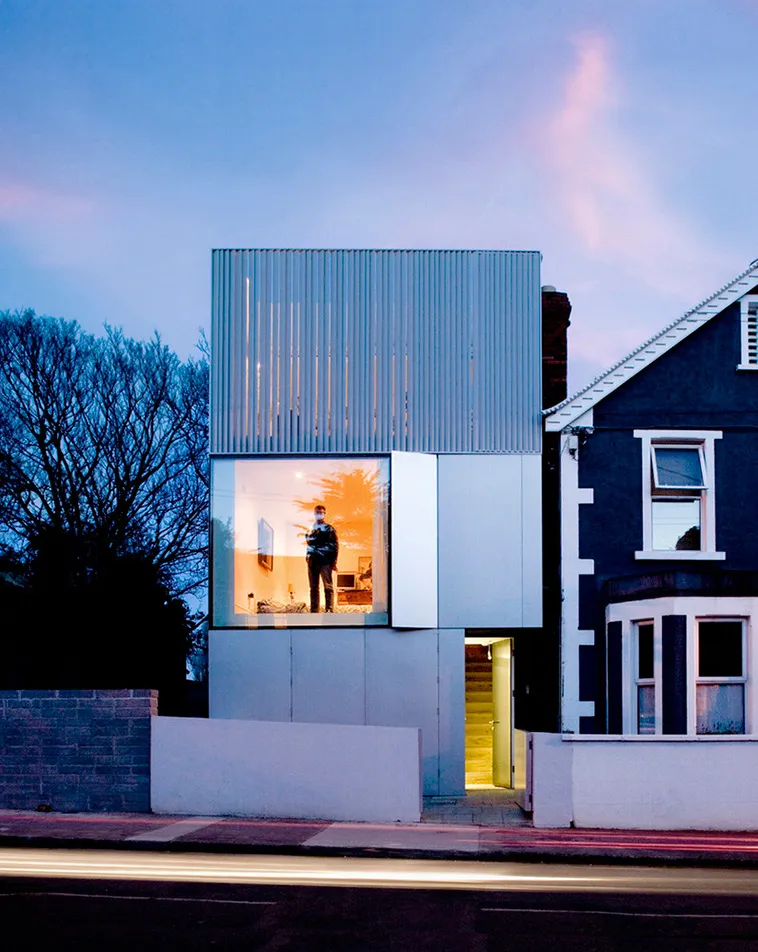 ODOS architects' Grangegorman Residence in Dublin, Ireland, marries old and new with finesse.
This narrow house seamlessly integrates a historic facade with a modern interior, creating a unique and captivating living experience.
7×18 House – AHL architects associates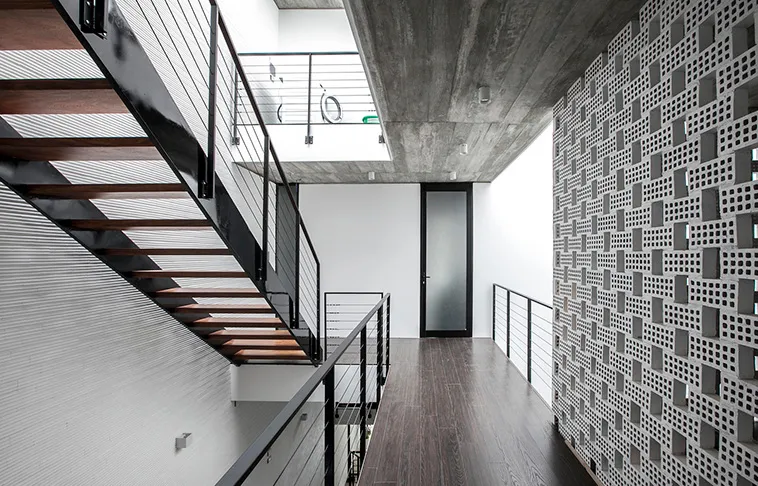 The 7×18 House by AHL architects associates is a masterclass in efficient space utilization. This narrow abode showcases how creative design can transform limited dimensions into a comfortable living space.
The integration of natural light and open spaces makes this house a shining example of modern minimalism in architecture.
Grown House – FHHH FRIENDS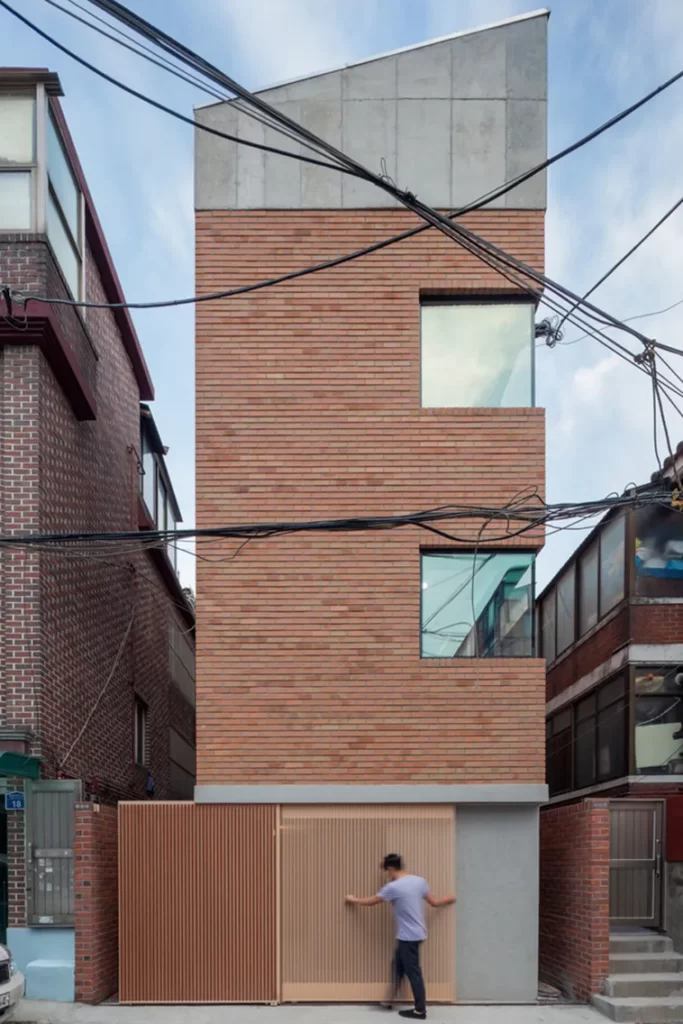 The Grown House by FHHH FRIENDS challenges the conventional notion of a narrow house. Its unique vertical structure provides a green oasis in the midst of an urban environment.
This innovative approach not only optimizes space but also promotes sustainability and eco-friendliness.
Two Homes in Jeongwang-dong – Maasarchitecture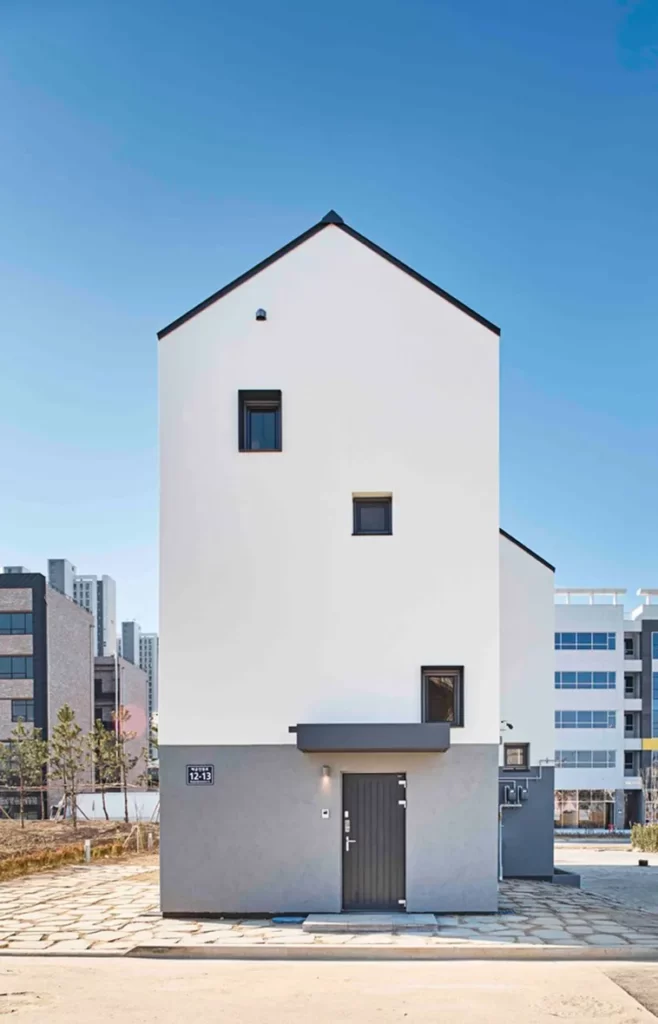 Maasarchitecture's Two Homes in Jeongwang-dong is a testament to architectural ingenuity. This project showcases how narrow spaces can be transformed into multifunctional living areas.
The use of varying levels and clever design elements adds depth and character to these homes.
House for Pottery Festival – Office for Environment Architecture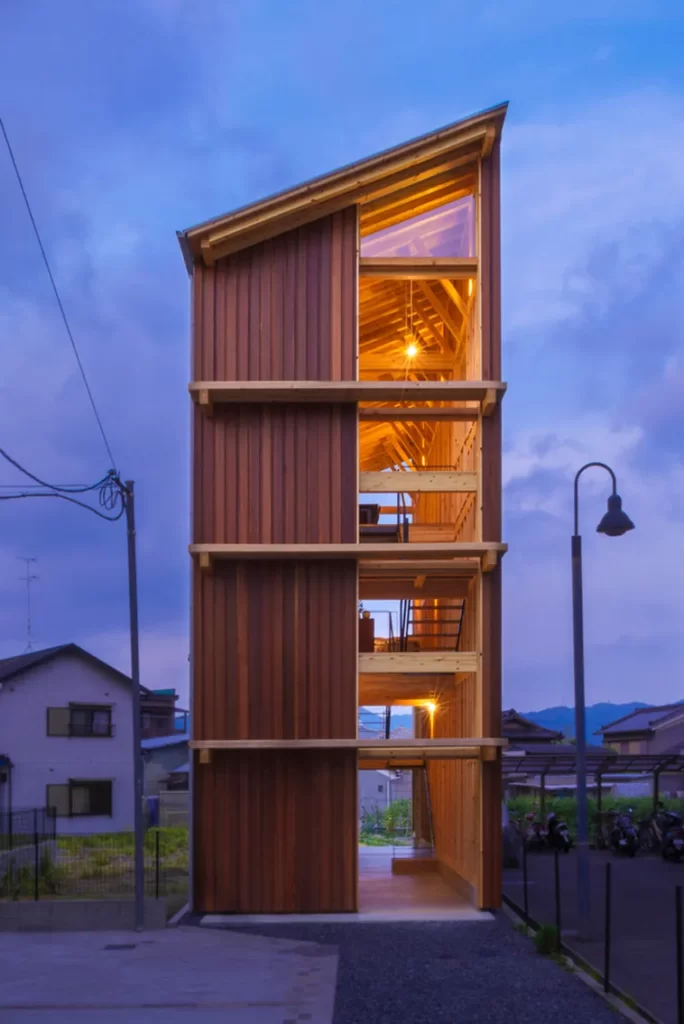 The House for Pottery Festival designed by the Office for Environment Architecture is a blend of traditional aesthetics and modern design.
This narrow house embraces its cultural surroundings while incorporating contemporary living concepts. It stands as a homage to heritage in a modern world.
Vertical Loft – Shift Architecture Urbanism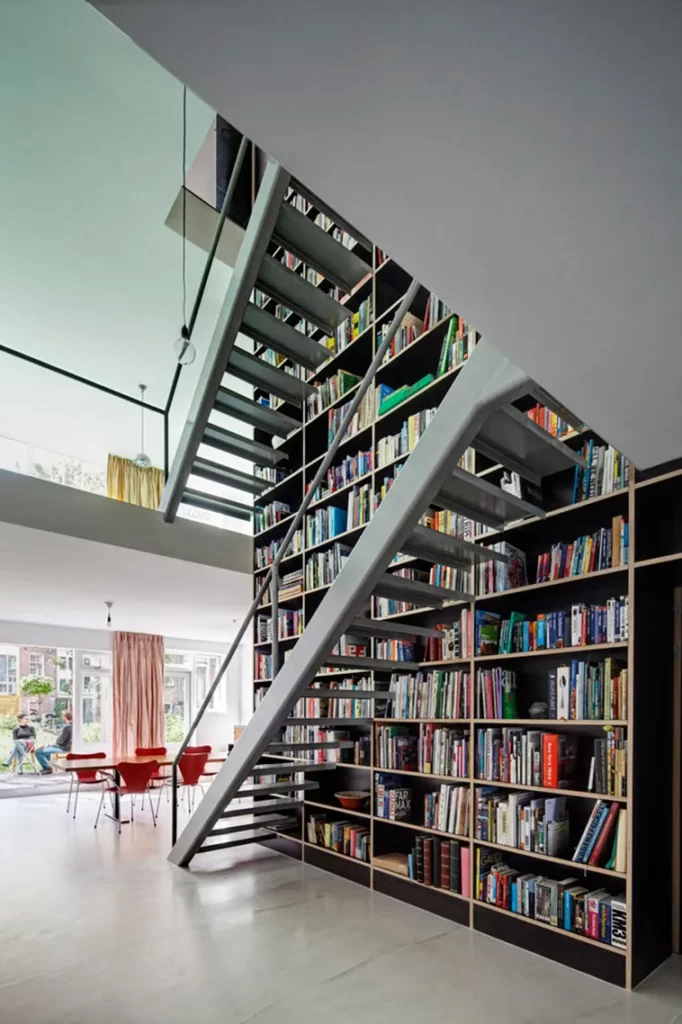 Shift Architecture Urbanism's Vertical Loft is a vertical living masterpiece. This narrow structure defies expectations with its unconventional layout.
It emphasizes the vertical dimension, creating an airy and light-filled living space that challenges traditional notions of narrow living.
Islington Maisonette – Larissa Johnston Architects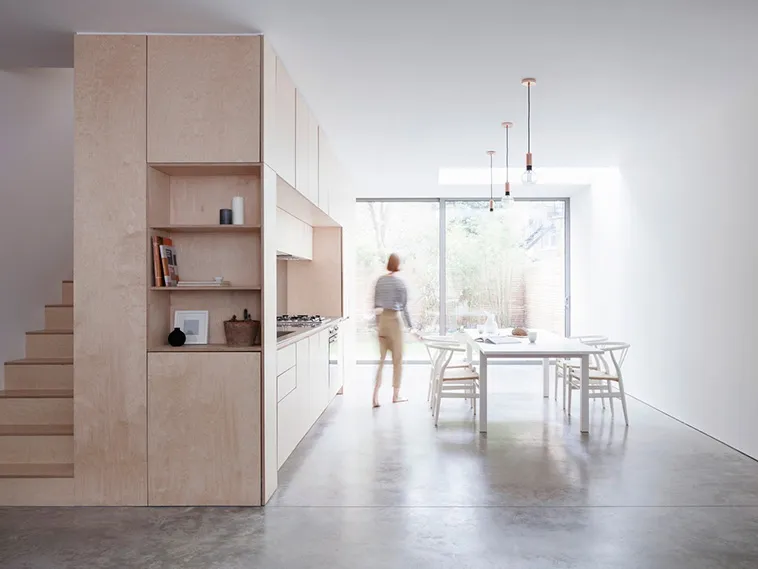 The Islington Maisonette by Larissa Johnston Architects is an urban retreat. It reimagines narrow living by seamlessly blending indoor and outdoor spaces.
The incorporation of lush greenery and natural elements creates a tranquil oasis within the city.
House of 33 Years – ASSISTANT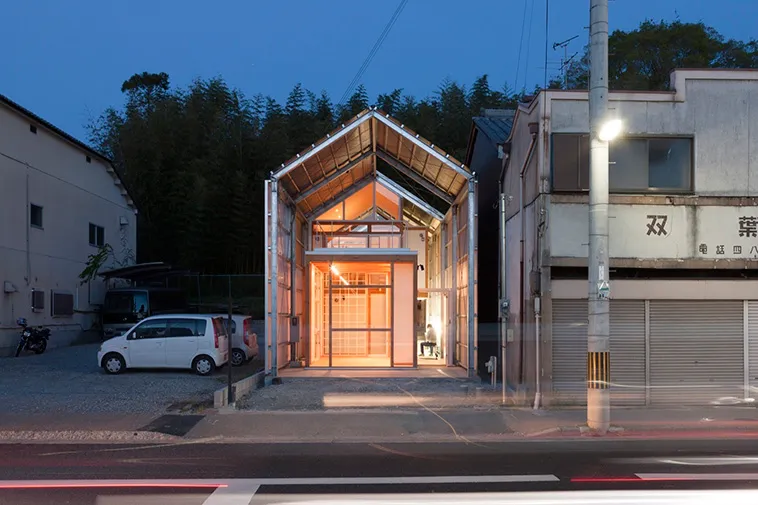 The House of 33 Years by ASSISTANT is a study in nostalgia and modern living.
This narrow house embraces the passage of time, with its design evolving over three decades. It's a reminder that architecture can tell a story and adapt to changing needs.
skinnySCAR – Gwendolyn Huisman and Marijn Boterman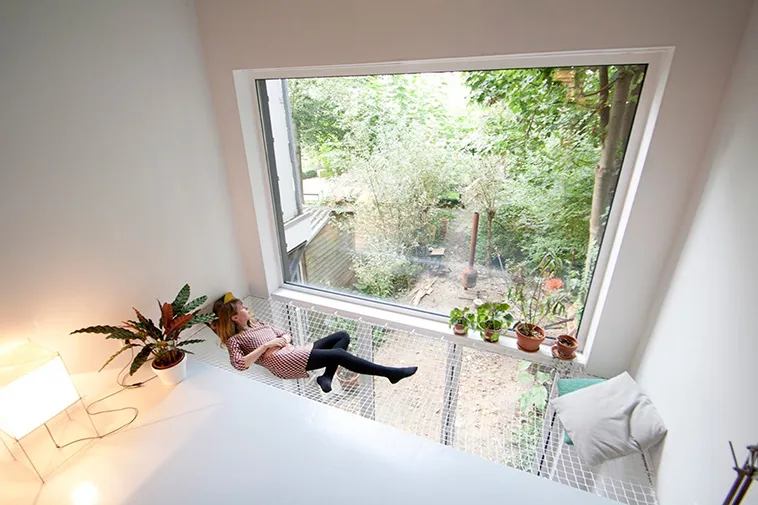 skinnySCAR, designed by Gwendolyn Huisman and Marijn Boterman, is a bold statement in narrow living.
Its striking verticality challenges the conventional norms of space and functionality, proving that innovation knows no bounds.
Scenario's House – Scenario Architecture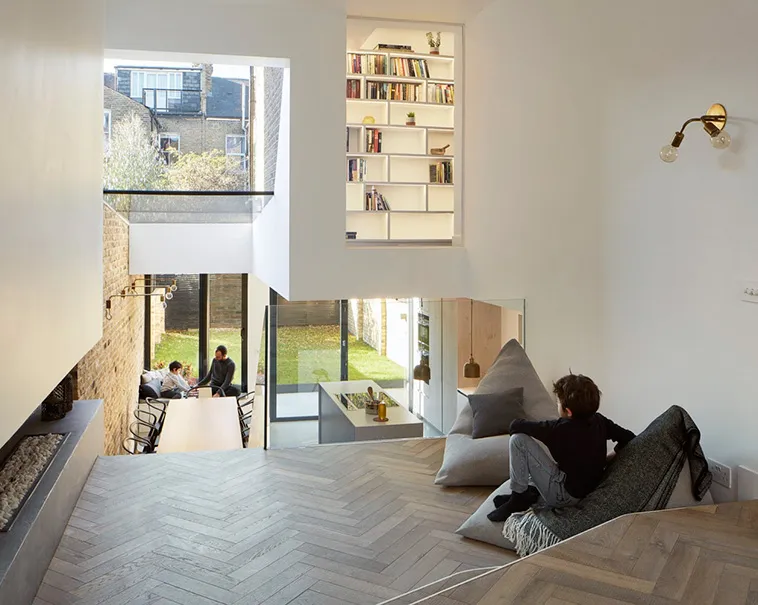 Scenario's House is an architectural narrative. It weaves the story of its residents into its design, making it a highly personalized living space.
This narrow house shows that design can be a reflection of one's lifestyle and aspirations.
The White Snake – Space4architecture
The White Snake by Space4architecture is a contemporary masterpiece. This narrow house embraces modern aesthetics, clean lines, and a minimalist approach.
It's a shining example of how simplicity and elegance can coexist in limited spaces.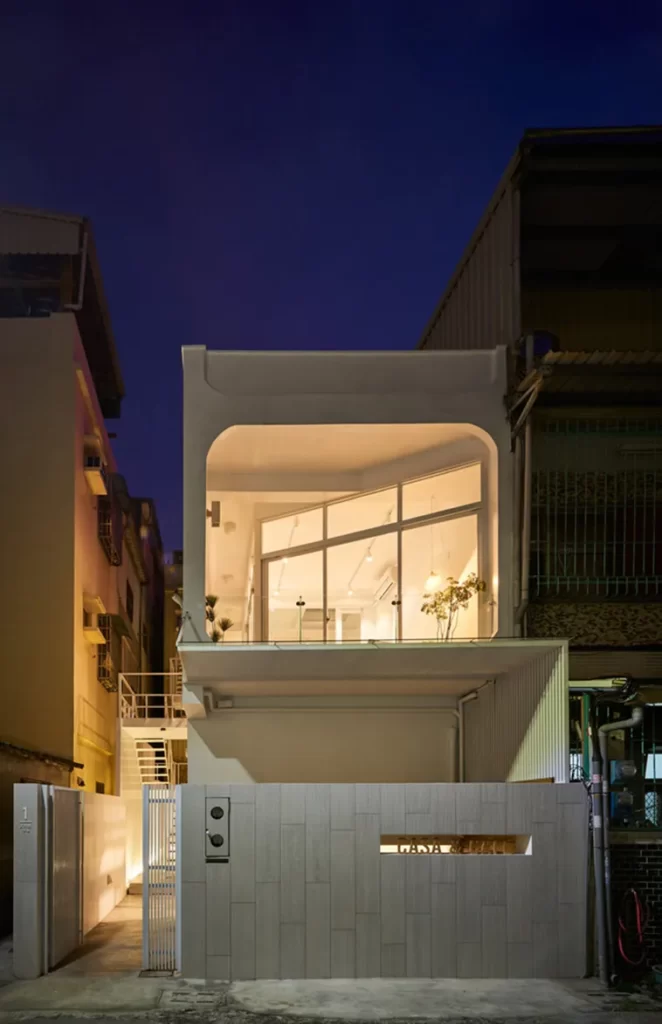 In the world of architecture, narrow houses stand as a testament to human creativity and innovation. These architectural marvels redefine space, proving that constraints can lead to extraordinary results.
From Melbourne to Paris and beyond, narrow houses continue to inspire, challenging the limits of design and showcasing the endless possibilities of architectural imagination.
By exploring these exceptional examples, we gain a deeper appreciation for the art of narrow house design, where innovation knows no bounds.
Top 20 Narrowest, Skinniest, and Thinnest Houses in the World
| Rank | House Name | Location | Narrowest Width (meters) |
| --- | --- | --- | --- |
| 1 | Keret House | Warsaw, Poland | 0.92 |
| 2 | The Wedge | Melbourne, Australia | 1.8 |
| 3 | The Spite House | Alexandria, Virginia, USA | 1.2 |
| 4 | Skinny House | Boston, Massachusetts, USA | 2.75 |
| 5 | Skinny House | London, UK | 2.9 |
| 6 | Narrow House | Osaka, Japan | 3 |
| 7 | Thin House | Seoul, South Korea | 3.5 |
| 8 | The Thin House | London, UK | 3.7 |
| 9 | Slender House | New York City, USA | 3.8 |
| 10 | The Sliver | New York City, USA | 4 |
| 11 | Skinny House | Toronto, Canada | 4.1 |
| 12 | The Squeezed House | Amsterdam, Netherlands | 4.2 |
| 13 | Skinny House | Tokyo, Japan | 4.3 |
| 14 | The Narrowest House | Edinburgh, UK | 4.4 |
| 15 | The Wedge House | London, UK | 4.5 |
| 16 | Skinny House | San Francisco, California, USA | 4.6 |
| 17 | The Skinniest House | Melbourne, Australia | 4.7 |
| 18 | Skinny House | Vancouver, Canada | 4.8 |
| 19 | The Narrowest House in America | Alexandria, Virginia, USA | 4.9 |
| 20 | The Wedge | Melbourne, Australia | 5 |
Top 20 Narrowest, Skinniest, and Thinnest Houses in the World
You May Like!
FAQs!
What is a narrow house?
A narrow house is a residential structure characterized by its limited width compared to standard homes. It's designed to optimize space usage and often showcases innovative architectural solutions.
Where is the narrowest house in the world located?
The narrowest house in the world is located in Warsaw, Poland, on Chmielna Street. It's a remarkable example of space-efficient design.
How wide is the world's narrowest house?
The world's narrowest house in Warsaw measures only about 152 centimeters (4.99 feet) wide at its widest point, making it an extraordinary architectural marvel.
What is Longhouse Craft?
Longhouse Craft is a term often associated with the design and construction of longhouses, which are traditional dwellings characterized by their elongated, communal structures.
Can you describe the interior of a longhouse?
The interior of a longhouse typically features a central communal area with fire pits, sleeping platforms along the walls, and shared spaces for various activities within the elongated structure.
Why are houses in Amsterdam so narrow?
Houses in Amsterdam are often narrow due to historical taxes based on the width of buildings. Narrow frontages allowed homeowners to reduce tax liabilities.
Why are Dutch houses so small?
Dutch houses are small partly due to historical reasons and land scarcity. Smaller houses were more affordable and practical in densely populated areas.
What is the thinnest house in London?
The thinnest house in London is known as the "Skinny House" or the "Five-Foot House." It measures only around 5 feet (1.52 meters) wide and is a testament to space optimization.
What is that tall, skinny building in Manhattan?
The tall, skinny building in Manhattan could refer to several structures, but one notable example is the "Flatiron Building," famous for its triangular shape and slender profile.
What are the challenges of designing narrow houses?
Designing narrow houses presents challenges such as optimizing floor plans, ensuring adequate natural light, and providing storage solutions while maintaining functionality and comfort.
SEE more!